Stapleton Denver Shopping and Dining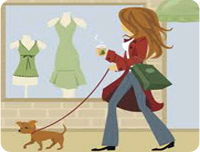 Stapleton is home to a plethora of shopping experiences. From local restaurants and shops to big-box retail stores to an outdoor pedestrian mall it can accommodate most everyone's shopping needs. Below are the different shopping experiences one can expect to find in the Stapleton neighborhood.
29th Avenue Town Center


The shops of the 29th Ave Town Center are located on 29th Avenue between Quebec and Roslyn St.
Stapleton Quebec Square


The shops of the Quebec Square are located off Quebec between E 35th Ave and Smith Road.
Northfield


Located just north of I-70 and accessible from both Quebec and Central Park Blvd.
Eastbridge Town Center


Still a work in progress. Located at the far east side of Stapleton at MLK Blvd and Havana.