Pools in Central Park Denver
Pools in Central Park Denver have a plethora of aquatic activities and one-of-a-kind water features that have been individually designed for a different audiences.
Aviator Pool
8054 E. 28th in the 29th Avenue Neighborhood
The Aviator Pool is Central Park's first pool and is one of two pools with a diving board. It includes lap lanes and is home to the Central Park Sting Rays swim team.
---
Puddle Jumper
2401 Xenia Street in South End
This pool in Central Park was designed with tots in mind and is a favorite for young swimmers. It has a zero entry which means that your little ones can walk out as far as they want without having to swim. It also includes lots of fountains and geysers which makes it fun for adults too.
---
F-15 Pool
2831 Hanover in Eastbridge
This is my favorite pool in Central Park and is geared a little bit more toward adults. While every pool has a kid-friendly element, this pool has great grassy areas, shade, and lap lanes which we adults love. And yes, you are allowed to bring in cans of beer – no glass though!
---
Jet Stream Pool
3574 Alton Street in Central Park North
The Jet Stream pool is great for kids and adults alike.
---
Runway 35 Pool
8863 E 47th Ave, Directly north of North Field Mall
One of the bigger pools in Central Park and it has it all. There are swimming lanes, a diving board, a kiddy pool, and lounge chairs right in the pool.
---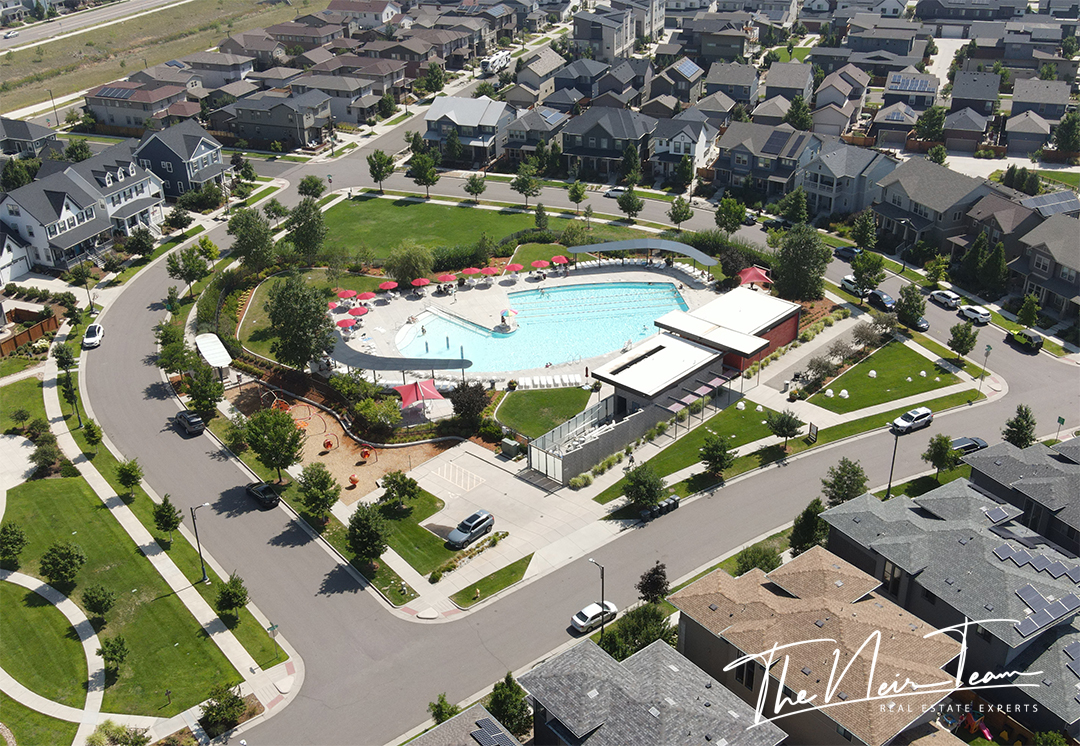 Maverick Pool
8822 Beekman Place, Conservatory Green
One of the least crowded pools in Central Park. This pool has lap lanes, lots of grass, and 2 large umbrellas for hosting larger groups.
---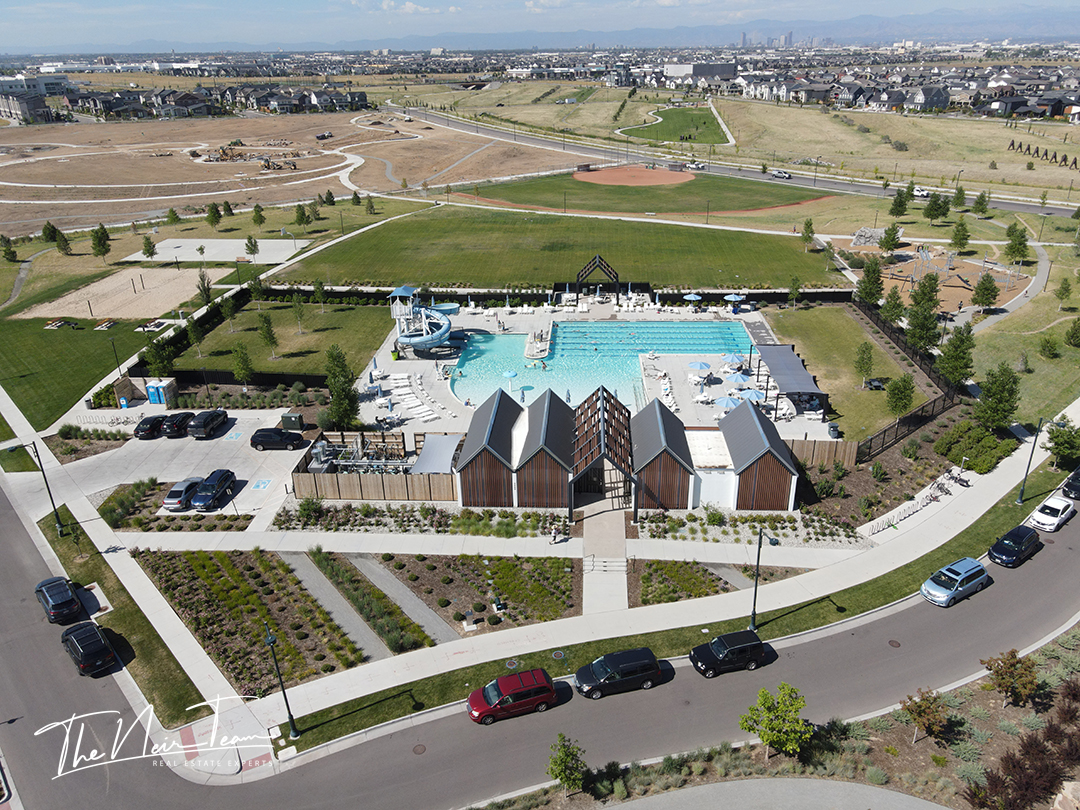 F54 Pool
9888 E 59th Pl, Denver, CO 80238
F54 Pool in North End Central Park
The only pool in the North End Neighborhood doesn't keep it from being the best pool in Central Park. The F54 pool features a large layout and water slide.
Find homes for sale in Central Park Denver with the help of the Neir Team. Contact us today.