Founders Green in Central Park Denver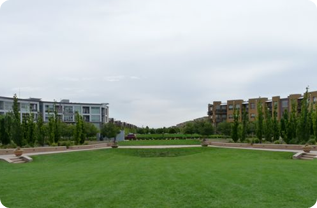 Stapleton's 2.5-acre Founders Green is located just to the east of the 29th Avenue Town Center and is the neighborhoods local gathering place for summer markets, egg hunts, Christmas tree lighting, movies, and music. The park also includes a dramatic fountain area for playing, benches, walking paths, trees and a manicured lawn.
The summer abounds with activity and includes "Central Park Under the Stars" where Wednesdays on the Green becomes an outdoor movie theater and Sundays turn into a Farmers Market selling fresh Colorado-grown fruits and vegetables, tasty baked pies & cookies and all kinds of goodies. The Founders Green is also home to the Sweet William Market from May to September which includes a myriad of handmade, nostalgic and unique treasures.
There's also plenty of family-focused events and activities throughout the year to keep everyone entertained such as the Easter egg hunt, Pumpkin Patch in the Green and Winter Welcome.
Want to learn more about Central Park homes? Contact the Neir Team today.