Before You Buy A Home In Denver, CO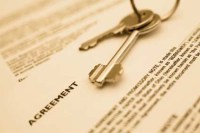 Finding and purchasing a home that will meet your needs is a significant and often stressful time. Our goal is to make this transition as smooth as possible. We are experts in the Denver area, and once we learn what it is that you're looking for, finding your dream home is simple.
Before you start looking for a home you should think about the following:
Speak with a qualified and experienced mortgage broker to help determine how much you can afford and whether a home purchase in feasible.
Find an experienced, full time Realtor who specializes in Denver - The Neir Team can help!
How much will you be putting down? This will help determine whether we have to go with an FHA or Conventional type loan.
Where do you want to live? Are there particular neighborhoods or communities that you like?
What kind of house would you like (need)? Are you looking for a particular style? Single family detached home or a low-maintenance condo?
How many bedrooms and bathrooms do you want?
How much square footage do you need at a minimum?
Is a home office a necessity? Do you need a bonus room or flex-room? Do you need a basement?
Do you want a small yard or a lot of acreage?
Do you want to be near a particular school?
Do you want a view of the mountains? A view of the city? A rooftop deck?
Do you want a pool, gated or guard gated community?
Searching for your dream home can be a time-consuming experience. Once we determine the answers to these questions we will begin our search to find the right home for you. Working with our professional team will make the process much more efficient!