Why move to Denver
Posted by Alex Neir on Wednesday, October 12, 2022 at 4:05 PM
By Alex Neir / October 12, 2022
Comment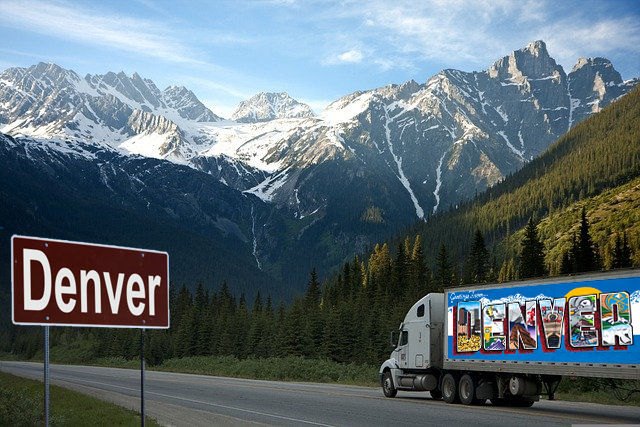 Looking for a city with plenty of opportunities, exciting nightlife, and stunning natural scenery? Look no further than Denver, the vibrant and energetic capital of Colorado. With its thriving economy, sunny climate, and diverse population, Denver has something for everyone. Whether you mountain bike or simply enjoy great food and drink with friends, there's no better place to be than Denver.
Denver is a truly diverse city, with residents from all walks of life. From young professionals in the tech sector to artists and musicians living in the city's vibrant cultural districts, there is truly something for everyone in Denver. Whether you're looking to connect with new people or find your unique community, you have found the right city.
Looking to start a business or take your career to the next level? Boasting one of the youngest and most dynamic workforces in the country, Denver's thriving economy is home to a wide range of industries, from tech and finance to healthcare and manufacturing. With its young, highly skilled workforce, and favorable tax climate, it's no wonder that so many people are flocking to Denver in search of new opportunities.
Denver is renowned for its incredible culinary scene, with restaurants and food trucks serving up a wide range of delicious dishes from all over the globe. Whether you're looking for authentic street food, classic comfort foods, or high-end cuisine, Denver has it all. From award-winning sushi to mouthwatering tacos and everything in between, this city truly offers something for every taste.
Looking for a city with a dynamic music scene and stunning natural beauty? Home to some of the most legendary concerts in music history, Denver's thriving music scene must be experienced to be believed. From intimate club shows at venues like the Ogden and Bluebird theater to epic shows and festivals at iconic venues like Red Rocks and Mission Ballroom, you'll have countless opportunities to experience your favorite artists and discover new favorites in this magical city.
Denver is also great because of the endless outdoor activities that are available. If you love mountain biking or hiking, then the foothills of Denver are the place for you. There are epic trails like Apex, Dakota Ridge, Deer Creek, White Ranch, Matthews/Winters, and Chimney Gulch that offer beautiful scenery and plenty of opportunities to get out and enjoy the Colorado weather. All of these trails are within 20 minutes of downtown Denver, so you can easily take advantage of them whenever you want.
Looking for endless opportunities for fun and adventure? Look no further than Denver. With its sunny climate, incredible food, thriving music scene, and friendly people, Denver offers something for everyone. Whether you're a foodie looking to try new and exciting dishes or a nature lover out exploring the great outdoors, there's no better place than Denver. So if you're looking for a new home filled with endless possibilities, look no further than this amazing city!