Why Hire a Denver Realtor Part 2 - Ready to List
Posted by Laura Fuller on Monday, January 6, 2014 at 4:45 PM
By Laura Fuller / January 6, 2014
Comment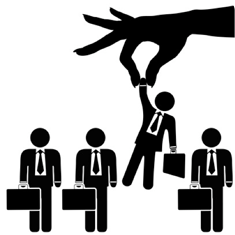 Listing your home for sale can be very overwhelming. Where do you start? What price should you sell for? Is everything ready? Are there any fixes to be made to the home beforehand? The information below is why you should hire a realtor to help with your real estate transaction.
The first step is finding a professional real estate agent that you trust. The process of selling a home is a large one with many obstacles and legal pitfalls. Choose an agent with a good track record and with plenty of experience in your neighborhood.
The next step involves selecting your list price. This is another very good reason to hire a realtor. The market dictates the price of Denver real estate, and all real estate for that matter. A home is only worth what a ready, willing and able buyer will actually pay for the property. So, in order to determine what s piece of real estate is worth you must examine what other, similar properties have sold for. The general rule, select sold properties within 1 mile of the subject property and that have sold in the last 6 months.
Once the market price has been determined you have a decision to make. Are you going to list your home at the market price or go for more? This is a critical decision. If you decide to shoot for more than market price, as many do, be mindful of your decision. We live in an information age and buyers have access to listing data. It is easy to determine when a home over priced. This may cause a decrease in the number of showings as buyers may eliminate the home as overpriced. The second detriment to over pricing your home, the longer it sits on the market the more stigmatized the property becomes. Buyers see long days on market as something is wrong with the home. A better approach, list at or below market price to solicit multiple offers with a chance to achieve a sales price above list price.
Next, what improvements need to be made with the home? This is referred to as deferred maintenance. You want to be sure to fix all the little imperfections around the home. Buyers are finicky and the littlest thing could lose you an offer. Besides, the buyer will be conducting an inspection and asking for you to fix it, why not fix it to begin with and eliminate the objection.
Lastly, make sure to disclose any issues you've had with the home. Don't worry that disclosing that leaky roof will deter a buyer from purchasing your home. Inspector finds everything! It is much better to disclose the roof leak. That gives buyers confidence that there won't be any surprises after closing and will actually improve your chances of getting the home sold.
Hiring a realtor to help sell your home ensures you get your home sold quickly and for top dollar.