Why hire a Denver realtor?
Posted by Laura Fuller on Tuesday, October 15, 2013 at 11:21 AM
By Laura Fuller / October 15, 2013
Comment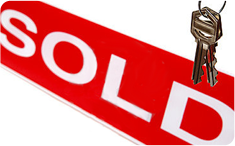 One perception of hiring a realtor is that they are expensive. Another thought, I can sell my house on my own, no problem. Realtors are professionals that will make sure your real estate transaction completed correctly, by law and with your best interest in mind. Denver realtors also have access to the most up-to-date real estate systems and references, and techniques to ensure a quick and streamlined process. Selling a house is much more than just putting a sign in your front yard, an ad in the local paper, and if you're somewhat technologically savvy, putting it up on MLS.
One thing is for sure if you sell your house "by owner", the buyer knows that you are saving money by not paying a realtor for their expertise and will most likely negotiate accordingly. You will be spending less money but also making less money too. Negotiations are a critical component of the real estate transaction, and you will want an un-emotional third party involved to communicate your needs and leverage the facts.
Why hire a Denver realtor? Who's going to show your house? Do you realistically have enough time to do so? Do you know what is involved in the long contract process and with all of the different contingences involved with the sale? Overall, selling a home can be very stressful and time consuming, and it can be much easier if you have someone to work with. An established, experienced realtor.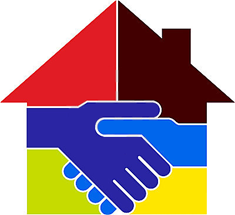 When it comes to marketing, why hire a Denver realtor? Realtors can give you several home selling, or buying, tips. A realtor will offer advice on staging/decluttering and help get your home ready to sell. Once the home is ready, your realtor will prepare all the marketing needed to maximize your exposure on-line, with social media, in the home and in print. Your realtor will list your home on all the major MLS services for the Denver area ensuring the very best coverage for the home. Additionally, much like showings, are you prepared to hold open houses on the weekends? Open houses can and do help sell your home. What if you no longer live in the house, or better yet have moved away or out of state? Your realtor maintains a lockbox for you so they, and other realtors, have access to the home for showing purposes.
The true answer to why hire a Denver realtor is that they have the experience to manage the transaction from start to finish. They have familiarity with the transaction and know what to ask and when to ask it. Denver realtors have the professionalism necessary to make sure your interests are upheld and communicated. They have the skills necessary to get you the very best outcome for your real estate transaction. Think of your realtor as the face of your property. If you work with someone that is knowledgeable, personable and approachable, that reflects back on to you and your home. Think of your realtor as a partner, and someone that will have your back. A relationship, and possible friendship, that can carry on well into the future…