Who priced this house? - Denver home valuation analysis.
Posted by Alex Neir on Tuesday, December 11, 2012 at 4:05 PM
By Alex Neir / December 11, 2012
Comment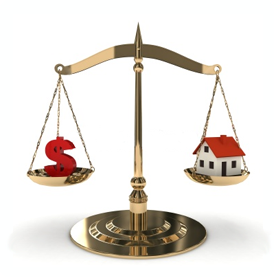 Who priced this house? - Denver home valuation analysis.
Home valuation is an important duty when listing, buying or making an offer on a home. In Denver the listing inventory is dropping sharply as the amount of homes being purchased is on the rise. This is shifting our market toward stabilization. We are also seeing some areas and neighborhoods where prices are beginning to rise.
Denver home valuation is subjective and there are typically 4 parties that contribute an opinion toward the perceived value. As a rule it must be understood that a property is only worth what others have paid for comparable improvements/property.
Let's take a look at all the parties involved in a real estate transaction and …
Sellers

: The single most important factor to help sell your home is the price. It is very important to hire a full service, local listing agent that specializes in your neighborhood. A neighborhood specialist will be able to complete your home valuation accurately and determine a price at or near market value. An overpriced listing will place you home in one of the only market segments not selling.

Buyers

: Competition is now a reality in the market. As the number of new listings fall and home sales increase the days of a "low offer" are over. It's a difficult lesson when you lose your favorite house due to an unreasonable offer. Select a buyer's agent that can accurately determine the market value of the home and trends for that Denver neighborhood.

Listing Agents

: It's important to determine an accurate home valuation and present that to you client(s). It is a disservice to your client and yourself to overestimate the true market value to "win a listing". An accurate list price will sell the home quickly and at higher net amount for the owner. Starting higher than a true market value will allow all the other comparable properties priced accurately to sell, leaving buyers wondering what is wrong with the listing as the day on market climb.

Buyers Agents

: The job is to educate and inform the buyer as to the conditions of the market and neighborhood and let buyer decide which home is best. When the best home is decided it's important to discuss the process of determining an accurate home valuation and sticking close to the value with an offer. Setting expectations on the results of a low ball offer ensures the buyer gets the home of their dreams.
Conclusion: An accurate Denver home valuation is the key to securing a successful real estate transaction. Interest rates remain at historically low level and there has never been a better time to purchase a new home. Staying focused and realistic on the important aspects of the deal ensures all parties get what they want.