Which Denver Neighborhood Matches Your Lifestyle?
Posted by Stacy Neir on Tuesday, December 30, 2014 at 11:00 AM
By Stacy Neir / December 30, 2014
Comment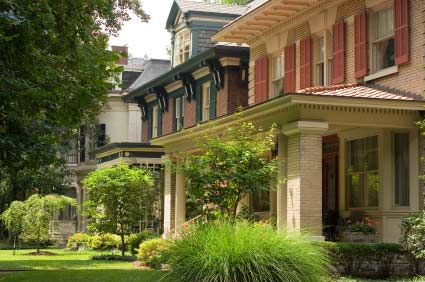 Searching for a home isn't just about finding the right space to fit your needs. It's also about finding a neighborhood that inspires you to live a fuller life. For almost any kind of lifestyle, there is a perfect match to be found in one of Denver's neighborhoods.
Whether you are a young, single professional trying to embark on a successful career, an empty nester looking for a fresh start, or anything in between, there is a spot for you in this city. Here's a short guide to help you find the perfect location to lead your ideal lifestyle.
Empty Nesters
Neighborhood Match: Park Hill
This quaint neighborhood with tree-lined streets has many of the conveniences provided by city living without any of the crime and congestion. Residents of this area have developed a close-knit community over the years. You can make new friends and enjoy easy access to some of Denver's best attractions.
Young Families
Neighborhood Match: Lowry
With plenty of excellent school options and a fair housing market, Lowry is a great choice for young families looking to settle down in Denver. This area also happens to be very dog friendly, which can be a big plus for growing families with furry friends.
Foodies
Neighborhood Match: Highland
Highland has become one of the more popular neighborhoods in the metro area. This area is well known for its walkability, friendly people, culture, and, most of all, its restaurants. Little Man Ice Cream, Williams & Graham, LOLA, Sushi Sasa, Root Down, and Duo are just some of the amazing eateries you'll find in this part of town.
Innovators
Neighborhood Match: River North
The River North (RiNo) neighborhood is a great home for innovators from all walks of life. This part of town is an equally great fit for builders, manufacturers, architects, artists, brewers, and more. There is a new energy in RiNo that rubs off on everyone immediately. With the Industry Denver project and a lot more going on now, this is one of Denver's hippest neighborhoods on the rise.
Nature Lovers
Neighborhood Match: Stapleton
The Central Park neighborhood was built on sustainable principles. With 100 percent Energy Star compliance in all homes and plenty of green space all around, the area has attracted a lot of environmentally conscious people. Local residents enjoy tons of beautiful, well-maintained gardens as well as miles of outdoor trails. There are more than 35 parks in just this one neighborhood! It's safe to say you can enjoy a green lifestyle in Central Park.
What's Your Lifestyle Match?
There's a Denver neighborhood for almost any lifestyle. Leave a comment to let us know your opinions on which neighborhoods match which lifestyles.
If you would like some help finding the perfect location to suit your wishes, contact the Neir Team today. We know every local neighborhood inside and out.