Denver Trick or Treating Guide 2014
Posted by Stacy Neir on Tuesday, October 28, 2014 at 2:50 PM
By Stacy Neir / October 28, 2014
Comment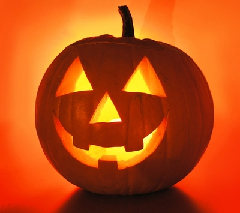 While dressing up is a big part of the fun of Halloween, you can't say it's been a perfect holiday if you didn't enjoy a good walk in a safe neighborhood and score a full basket of candy.
Many people will stick to their own block this Halloween, but this is a great opportunity to get out and explore some different parts of the city. You might like the treats you find in one of Denver's top four neighborhoods for trick or treating.
Here's a Denver Trick or Treating Guide for 2014:
The Cherry Creek neighborhood is bordered by Colorado Boulevard, University Boulevard, First Avenue, and Seventh Avenue. In addition to seeing many gorgeous homes, you also can count on staying safe and walking away with a big haul of candy.
Between I-25, Downing Street, Cherry Creek, University Boulevard, and Cherry Creek you will find the Washington Park neighborhood. The nice homes are tightly packed together here, making it prime trick or treating territory. You won't have to do a lot of walking to fill your basket.
Alameda Avenue, Monaco Parkway, Severn Avenue, and Colorado Boulevard make up the borders of Hilltop. You'll enjoy a safe walk through this beautiful upscale neighborhood. If the kids get tired, take a break and enjoy a Halloween parade in Cranmer Park, which is centrally located in the neighborhood.
This is another highly populated neighborhood that should give you plenty of opportunities to knock on doors and collect candy. Bordered by Sixth Avenue, Colorado Boulevard, Colfax Avenue, and York Street, this neighborhood is known for homes that go all out with decorations during Halloween and other holidays.