When to Begin Looking for a New Home
Posted by Alex Neir on Tuesday, January 29, 2013 at 3:08 PM
By Alex Neir / January 29, 2013
Comment
When to Begin Looking for a New Home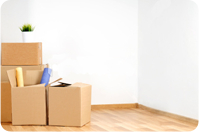 If you researched this very topic, you are bound to find an endless supply of answers, all seemingly contradicting each other. The truth is, there is no right answer as to when to begin that new home search. But there are some smart practices and tips to keep in mind when you finally decide that it is time to move. We are here to help you figure that out.
Looking for a new home can be daunting and difficult, with numerous options and the stress of finding the house you love before someone else does. Many real estate professionals will tell you that spring or fall offer the best chance at finding the best new home. In the fall, people are rushing to list their home in the hopes that it will sell before the holiday slow-down, when people are focusing on the holidays and not on looking for a new home. Most buyers also want to be settled before the dark days of winter. The spring offers more options as most sellers list in the spring as that is traditionally the time of year when the most buyers are active. The spring is also an active time for buyers with children as it is desirable to make a move in the summer before a new school year starts in the fall.
Based on the fact that listing inventory tends to spike in the spring and fall, there are more options for those looking for a new home. During these months it seems that there are hundreds of new houses listed each day. But with these benefits comes some drawbacks. More homes for sale means more buyers are looking at this time too, which means more competition and the potential for bidding wars.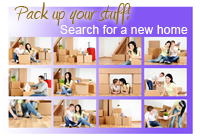 New York real estate maven, Barbara Corcoran, offers a different view in regards to beginning that new home search. She told the Today Show that summer is the best time as there is less competition among buyers who are looking for a new home. She also says that quality houses that are still on the market, tend tol lower their prices, as they were clearly overpriced during the spring rush. Summer is also a great time to see neighborhood activity that stops in the winter, a strong selling point for most buyers.
Our advice? There is no wrong time to start looking for a new house. Houses are newly listed throughout the year and even some that were listed during the seasonal rushes might still be on the market, offering a great bargain and opportunity for negotiations. It is, however, important to give yourself a flexible amount of time when looking for your next dream house, as waiting until the last minute can lead to settling for a house you are not in love with.