What to Do Leap Year Day 2020 in Denver
Posted by Neir Team on Friday, February 28, 2020 at 9:08 AM
By Neir Team / February 28, 2020
Comment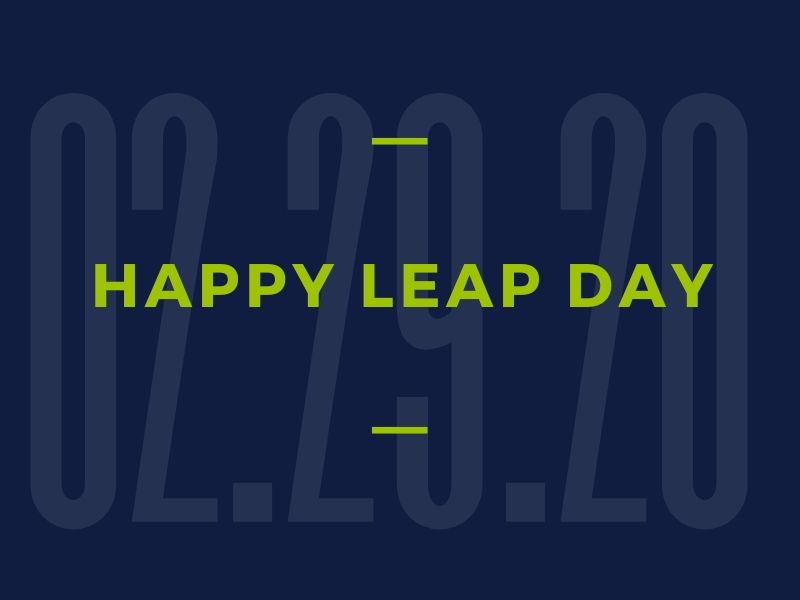 What to Do in Denver on Leap Year Day 2020
It's not every day that you get to make plans for February 29th. Stumped on how to spend it? Here are some places in Denver hosting celebratory events.
What to Do in Denver on Leap Year Day with Fellow Adults
Leap Year Decades Party, Improper City
Dance through the decades with 70s music at 7, 80s music at 8, 90s music at 9, etc. There will also be a themed menu bringing back all the trendy food and drink from the past 50 years. Think "Carrie Bradshaw Cosmos."
Leap Year Silent Disco, Spaces Ballpark
Another opportunity to dance through the decades with proceeds benefitting Project Angel Heart. Beer, wine, signature cocktails and snacks included.
Quadrennial Dinner, Create Cooking School
On this special night the Creative Cooking School chefs will be serving up sumptuous eats paired with wine.
One Giant Leap Year Comedy Show, Woods Boss Brewing Company
Craft beer and a free show featuring comedian Anthony Kupfer who has been featured on "Laughs on FOX," "Comedy Time TV on HULU" and Sirius XM Radio.
Leap for Hope, RiNo*
There will be a DJ spinning tunes, cocktails, food trucks, live muralists & graffiti artist demo, games, interactive photo/selfie rooms and more – all benefitting Project C.U.R.E. *Location is top secret and only revealed after ticket purchase.
What to Do in Denver on Leap Year Day with the Kids/Family
Frozen II Leap Year Viewing Party, Little Man Ice Cream
Enjoy exclusive leap year flavors a "brrrrrr-tiful" fashion show, crafts and of course… the movie!
Leap Day Brunch and Baby Animal Snuggle, Broken Shovel Farms
This special ticketed event will feature brunch and more one-on-one snuggle time than larger public events.
Leap Year at Sprint, Central Park Sprint Store
Stop by Sprint for games, treats, prizes and a chance to win a trip to Costa Rica.
Star Wars in Concert, Boettcher Concert Hall
While not Leap Year themed, we still think this concert is an "out of this world" way to celebrate the special day in Denver with your kids and family.
$29 Deal, Great Wolf Lodge
Plan for future family time and save. Use code "LEAPYEAR" when you make a booking for April 13-May 21 to get discounted rates, starting at $29 per person.