What to do Labor Day Weekend in Denver and Beyond
Posted by Neir Team on Monday, August 26, 2019 at 1:25 PM
By Neir Team / August 26, 2019
Comment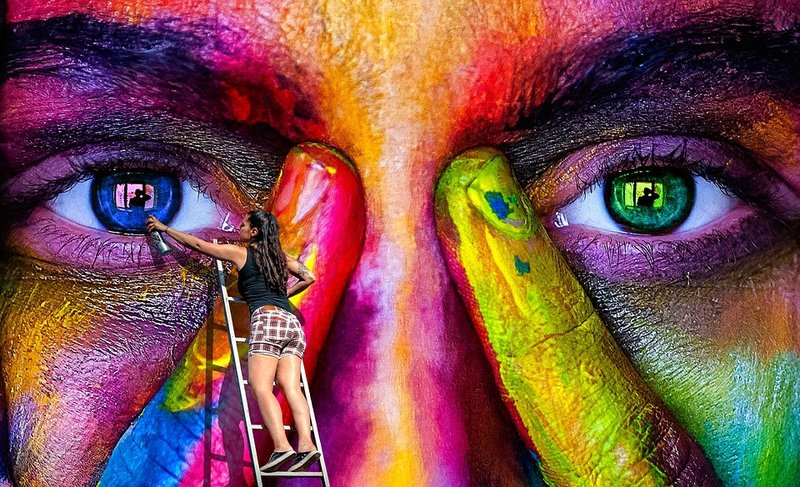 Everyone knows Denver's big Labor Day event is the Taste of Colorado. But if you're looking for some different – and less crowded ways – to celebrate Labor Day Weekend in Denver, we've picked five events you may not know about to help you decide what to do. Wanna go beyond Denver this Labor Day weekend? We've also provided five what to do ideas outside of Denver, including Summit County, Boulder and Colorado Springs.
Unique Ways to Spend Labor Day Weekend in Denver
Now in its 10th year, Crush Walls, transforms the streets and alleys of RiNo into permanent, open-air galleries. The official kickoff is Monday. DRiNK RiNo members will be there to help everyone toast this art show with their drink of choice. Members include C Squared Ciders, Infinite Monkey Theorem and Epic Brewing – to name just a few.
Want a festival of fitness fun? The grand-opening of the Spot bills itself as "celebration of fitness, wellness and recreation in the heart of the Golden Triangle." The event will have clinics, food trucks, beer, a vendor showcase and a DJ. What is the The Spot? A 19,000 square foot training and workout facility with bouldering walls, the latest climber training tools and more.
Batter Up! Labor Day Chalk Art

See art inspired by America's favorite pastime. On Saturday, a Denver-based chalk artist will create a baseball masterpiece off Champa Street, between 16th and 17th Streets. Watch the art come to life then enjoy a complimentary appetizer of candied habanero bacon in Teller Bar. Then, take yourself to the ol' ballgame: Colorado Rockies take on the Pittsburgh Pirates at 6:10 p.m.
Monday Brunch
Brunch is usually reserved for Sundays, but not on Labor Day weekend! Two spots we found featuring the delicious breakfast/lunch combo meal are Tamayo's Labor Day Bottomless Brunch and Corinne, who will be serving up homestyle favorites. (The have bottomless mimosas too!)
Unique Ways to Spend Labor Day Weekend Beyond Denver
This is the last weekend to explore the Colorado State Fair and one thing is for certain, you won't be bored! Every 30 minutes brings a new performance from racing pigs to a high-dive exposition and comedy shows to aerial performances. And don't forget concerts, food, livestock displays and so much more.
Head south to Colorado Springs and take in the splendor of hot air balloons of all shapes, sizes and colors heading for the skies. There are two viewing opportunities: one in the morning and a "glow" lift off in the evening. Other activities include skydiving demonstrations, chainsaw carving and donut eating competitions. Admission is free.
Say goodbye to summer and hello to fall with one of the first Oktoberfests of the season in Keystone Village. Taste Colorado-crafted beers from New Belgium and delicious German fare. There is also a 5K to burn off some calories, and lots of kids' activities. But if you can't make this one, don't despair. The Second Annual Neir Team Givetoberfest (all the fun of an Oktoberfest, plus $$$ for schools) is taking place September 21 at the Hangar in Stanley Marketplace. There's also no rule saying you can't go to more than one Oktoberfest!!
Breckenridge Labor Day Weekend
Not to be outdone by there Summit County neighbor Keystone, Breckenridge has a full lineup of events to keep you busy all weekend including The Great Rubber Duck Race, an art festival, kids' activities and more.
Boulder Creek Hometown Festival
We're not sure why Rubber Duck races are a thing Labor Day weekend, but Boulder's got one too! There is also a different kind of race – the annual Great Zucchini race of DIY zucchinis on wheels. Their festival includes carnival rides, a car show and the Rocky Mountain Beer Festival.
Enjoy your Labor Day, whatever your plans may be.
-- Stacy and Alex Neir and Laura Fuller – The Neir Team