What to Do in Denver with the Family: September 2018
Posted by Alex Neir on Friday, September 7, 2018 at 4:50 PM
By Alex Neir / September 7, 2018
Comment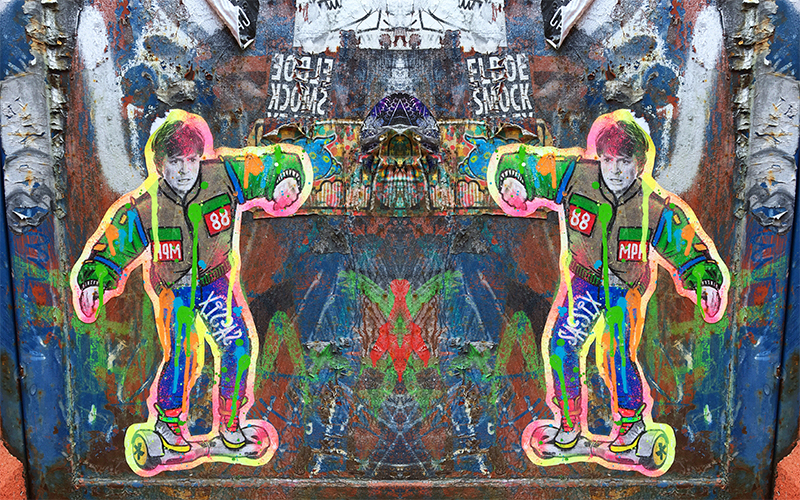 Now that school's back in session, you have to make the best of your weekends. And, for those with littles, there is plenty to fill the weekdays too. Here's a look at what to do in Denver with the family in September.
WHAT TO DO IN DENVER WITH THE FAMILY -- SEPTEMBER 4-9
SEPTEMBER 4: Small Settlers, Four Mile Historic Park, 10 a.m.
History and nature activities for kiddos 2-5.
SEPTEMBER 5: Toddler Story Time with the Colorado Ballet, Ford Warren Library, 10:30 a.m.
The kiddos will learn dance concepts at this special library story time.
SEPTEMBER 6: "The Greatest Showman," Denver Museum on Nature and Science, 7:30 p.m.
Love this movie.
SEPTEMBER 7: Highlands Ranch Days, Highlands Ranch Mansion, 9 a.m.-2 p.m.
Historical reenactments, hay rides, petting zoo and more.
SEPTEMBER 8: Kidtopia, Four Mile Historic Park, 10 a.m. - 4 p.m.
From science explosions to carriage rides, Kidtopia will be sure to please.
SEPTEMBER 9: Robonology, Wings Over the Rockies, museum hours
Last day to see the exhibit on all things robotics.
WHAT TO DO IN DENVER WITH THE FAMILY -- SEPTEMBER 10-16
SEPTEMBER 10: FREE Putt-Putt Golf, Skyline Park, 11 a.m.-10 p.m.
There's a great putt-putt course downtown featuring Denver landmarks. It is connected to the Skyline Park Beer Garden, but the putt-putt and other games are FREE to all ages.
SEPTEMBER 11: Drop-in Craft and Snack, Eugene Field Library, 3:30 p.m.-4:30 p.m.
This is a FREE event for all ages.
SEPTEMBER 12: Edgewater Market and Music, 5 p.m.-8 p.m.
Get the kids some fresh fruits and veggies, enjoy a stroll and dance to live music.
SEPTEMBER 13: Pixelated Sculpture Exhibit, Denver Botanic Gardens, 9 a.m.-9 p.m.
Take in all the Gardens has to offer and view the Pixelated exhibit before it closes. This exhibit may really appeal to the Minecraft lovers in your family.
September 14: Four Mile Historic Park FREE Day, 12 p.m.-4 p.m.
FREE access to the park and lots of hands-on activities.
SEPTEMBER 15: Broomfield Community Days, 7 a.m. - 6 p.m.
Parade, clown contest, arts and crafts, duck races, carnival games … to name a few of the activities!
SEPTEMBER 16: Hop, Skip and a Jump Start, Children's Museum, 7:30 a.m.
Kids Course, Toddler Trot, Infant Crawl or 5K.
WHAT TO DO IN DENVER WITH THE FAMILY -- SEPTEMBER 17-23
SEPTEMBER 17: What's the Buzz in Our Gardens, Hawthorn Farm, 8:30 p.m.-3:30 p.m.
Meet honeybees and learn how they help make fall fruits and veggies – that you'll get to sample.
SEPTEMBER 18: New Moms Social Support, Pinot's Palette, 10 a.m.
Ok, this is more for moms than kids…If you're still wearing your baby, it is possible to get out of the house and see adults. Paint something special for the nursery, have breakfast and most importantly, socialize!
SEPTEMBER 19: Speak like a Pirate Day, Denver Aquarium, 10 a.m. - 9 p.m.
Parrots, costumes and more. Arr!
SEPTEMBER 20: Civic Center EATS, Civic Center Conservancy, 11 a.m.-2 p.m.
Maybe you'll be able to get your little to eat something other than mac and cheese.
SEPTEMBER 21: Joy Park FREE Night, Children's Museum, 4 p.m. - 6:30 p.m.
An after-hours chance to play in this kids outdoor adventure land. And it is FREE.
SEPTEMBER 22: Just Between Friends PJ Masks Meet and Greet Event, National Western Complex, 9 a.m.
Let the kids meet Catboy, Owlette and Gekko while you score some deals on gently used kids stuff.
SEPTEMBER 23: Sukkah Pop-Up at Stanley Marketplace, 10 a.m.-3p.m.
Music, games and crafts.
WHAT TO DO IN DENVER WITH THE FAMILY -- SEPTEMBER 24-30
SEPTEMBER 24: Past the Tangled Past, Denver Art Museum, 10 a.m.-10 p.m.
This hand-on, interactive art is fun for all ages. And, kids get into the museum for FREE.
SEPTEMBER 25: French Chef Series, Children's Museum of Denver, 2 p.m.-4 p.m.
Another great way to introduce kids to food other than mac and cheese.
SEPTEMBER 26: Cats on Mats, Denver Animal Shelter, 5:30-6:30 p.m.
The family does yoga while cats and kittens roam around looking for snuggles at this fun fundraiser benefitting animals.
SEPTEMBER 27: Hands Dirty, Feet Wet Playdate, Majestic View Nature Center, 10:30-noon
Nature, imagination, kids. A great combination.
SEPTEMBER 28: Louisville Oktoberfest, 4 p.m.-8 p.m.
Yes, this an appropriate Oktoberfest for children: arts and crafts, mini soccer field, foosball and enclosed play area.
SEPTEMBER 29: Family Fun Night, Denver Botanic Gardens, 5:30 p.m.
Hear stories, make s'mores and play in the garden made just for kids.
SEPTEMBER 30: Fall Festival, Anderson Farms
Fall fun abounds at this great festival.