Urban Living Flats, Central Parks newest affordable housing project
Posted by Alex Neir on Friday, November 6, 2020 at 12:24 PM
By Alex Neir / November 6, 2020
Comment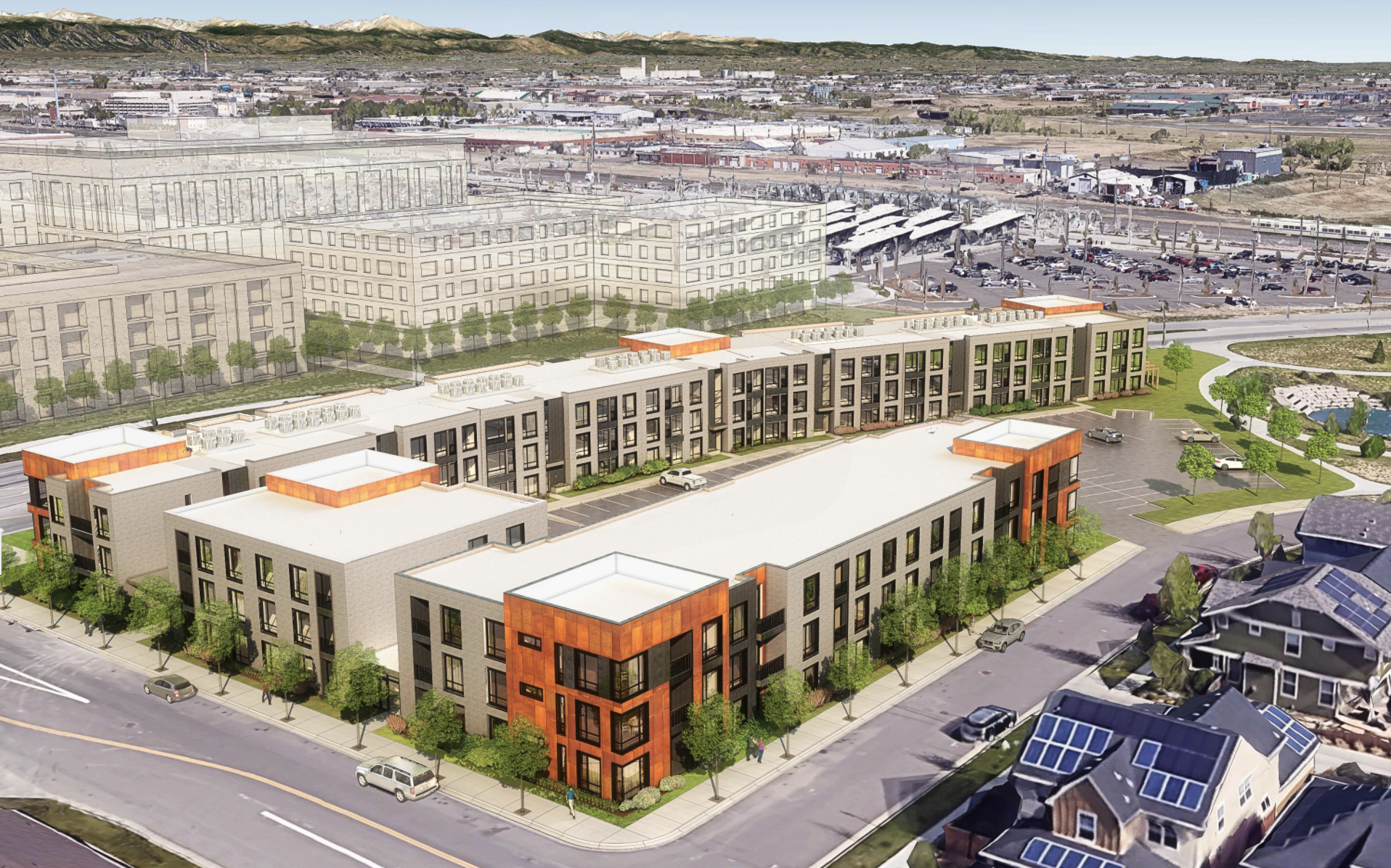 The Central Park Living Flats at the corner of Central Park Boulevard and 36th Ave. in the Central Park neighborhood of Denver is the newest addition to the affordable housing initiative set forth by the city and County of Denver.
The Central Park neighborhood in Denver has a large number of affordable housing units, as this was a requirement of the neighborhood master plan. Most of the affordable housing units in the neighborhood are been made up of townhome units. The Urban Living Flats is the first affordable condo project in the neighborhood.
The Urban Living Flats at Central Park Denver is made up of 132 units on three floors. Each floor consists of 44 units which are a mix of one and two-bedroom units. One-bedroom units average 721 square feet and two bedrooms average 904 square feet. Prices for the one-bedrooms start at $142,300. Prices for the two-bedroom units start at $173,300. Currently, only one-bedroom units are left. If you would like to get on the waitlist for two-bedroom units please contact [email protected].
The project is slated to complete in the summer of 2021.
If you would like to reserve a one-bedroom please contact [email protected]. The reservation requires a 1% of the purchase price deposit. This deposit is completely refundable up until the time a contract is signed. The deposit amount is held in escrow until the time of closing at which time it is applied to the down payment of the home.
All reservations require a pre-qualification/pre-approval letter from a lender.
The Central Park urban living flats are located in a wonderful location. It is located across the street from the Sprouts Farmer's Market. In addition, it is located one block from the A-Line commuter rail line which services downtown Denver and Denver International Airport.
Contact the Neir Team for more info: