Union Station Redevelopment Update
Posted by Alex Neir on Friday, January 11, 2013 at 11:21 AM
By Alex Neir / January 11, 2013
Comment
Union Station Redevelopment Update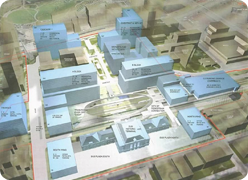 It is the beginning of the end for the Union Station redevelopment as the station is now closed to the public for the final stages of its transformation. If you did not get a chance to visit the inside before its closure, you will not be able to until 2014, when the station's front doors are reopened to showcase its modern makeover. But the exterior projects have enough going on to captivate anyone's interest.
The Denver train station redevelopment project has numerous parts that will make the Union Station district almost unrecognizable. Construction has begun on new apartment buildings on the north side of the station while the underground bus terminals show signs of nearing completion. And there are dozens of new projects to look forward to after the Union Station redevelopment is completed.
A new, 280,000 square foot office building, named 1601 Wewatta, is proposed for the Union Station district, near the Riverfront area. This 10-story building will be taking full advantage of Denver's hottest market, as this entire project promises to revolutionize LoDo development. The new office building will share the lot with the new 13-story residential project, Cadence. Construction on this project is up to five floors and is rising at a rate of about a floor per week. With the Union Station redevelopment in full swing, it seems that buildings are springing up overnight.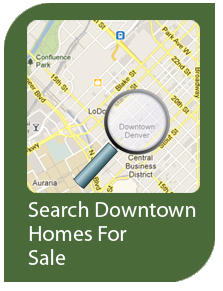 For anyone that has walked by the site, progress is everywhere, with some final touches already being installed. A prime example is the commuter rail canopy; a vast white structure that mimics the Highlands bridge a bit further to the north. But as vast and spectacular as the canopy is already, only 25% of it has been installed. Once finished, this modern structure will span the length of the station, tying in the old with the new.
As part of the Union Station redevelopment and the growing LoDo development, the 16th Street Mall will pass through the Union Station district and Riverfront, continuing all the way up to LoHi. This continuous path will help to connect some of Denver's hottest areas and create a new chic and trendy area outside Larimer Square. Unfortunately, we will have to wait until late 2014 to enjoy it!
For more information check the Denver Union Station Project page.