Two New Schools planned for Central Park
Posted by Alex Neir on Wednesday, December 19, 2012 at 3:06 PM
By Alex Neir / December 19, 2012
Comment
Two New Schools planned for Central Park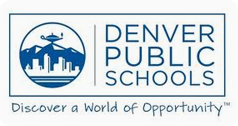 DPS is committed to keeping pace with the rapid growth in Central Park and has announced plans for 2 new schools to be opened in Central Park for the 2013 – 15 school year.
Denver Public Schools is planning to build an elementary school in the Bluff Lake neighborhood that is scheduled to be ready in 2014. The school has been announced as a measure to keep pace with the demand of elementary students in the Central Park and surrounding communities. The Bluff Lake school will not be ready until 2014, however classes for enrolled students will begin in 2013 at a separate leased facility offering kindergarten and some first grade classes. The location of the leased facility has yet to be determined. This phased approach is similar to the opening of Swigert International School which was opened in the same manner and was highly successful.
Two options are currently being considered for the Bluff Lake School. The first option being considered is Highline Academy which is a charter school with approval for a second campus. The second option is the development of a fresh program to be designed from the ground up.
Recent bond measures that passed have DPS moving forward on the construction of a new middle and high school located at 56th Avenue and Central Park Boulevard. The new school is slated to be ready for the 2015 school year and will be located in the new Conservatory Green Neighborhood. It has also been announced that the facility will house E-8 as well, that is likely to be ready in 2014.