Top Appreciating Neighborhoods in Denver
Posted by Alex Neir on Monday, September 26, 2016 at 11:02 AM
By Alex Neir / September 26, 2016
Comment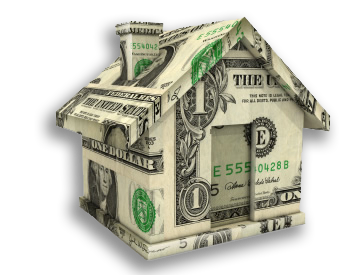 Since the Federal Housing Finance Agency (FHFA) began tracking the home price index back in 1991, the average cost of a home in Denver has more than quadrupled. That's the best long-term appreciation rate of any metro area in the United States over that timeframe.
If you've been watching the Denver housing market at all recently, you know that our short-term appreciation rates are just as strong. Home prices are booming all around town, but there are some neighborhoods experiencing really powerful gains.
Want to know which areas qualify as the top appreciating neighborhoods in Denver right now? Here's our list based on Neighborhood Scout data for the Mile High City.
Lowry
Located in a southeastern section of Denver outside the city center, the Lowry neighborhood is a planned development that has completely revitalized land that once was home to an Air Force Base.
Lowry isn't your typical planned community. It's diversity, self-sufficiency, and architectural style are just a few of the interesting features that have made this neighborhood home to some of the fastest appreciating real estate in Denver.
With many of the city's wealthiest executives and professionals choosing Lowry as their home base, it's no surprise that the neighborhood offers an enviable mix of spacious homes and rapidly rising real estate values.
The median price of real estate in Lowry Denver is $625,586.
Baker
Baker is on the southwest side of town but is just minutes away from the shops on Broadway, the Golden Triangle, and all the amenities of downtown Denver.
Older Victorian homes, bungalows, shotgun duplexes and 1950s-style ranchers dominate the neighborhood's backdrop. Baker's authentic architecture and diversity continue to attract younger homebuyers.
Real estate in the Baker Denver neighborhood is appreciating at one of the fastest rates in the city. The median real estate price here is $415,408.
LoDo
The Lower Downtown section of Denver is truly one of the "now" spots around town. The stylized, historic feel of this neighborhood is attracting buyers at near record rates. More and more people are putting LoDo at the top of their dream home destination checklist.
Because of the high demand, the median price of LoDo homes for sale is currently up to $649,246.
Cherry Creek
Cherry Creek has been a booming neighborhood on the Denver real estate map for years. It's proximity to high-end dining and shopping make it one of those good-to-be-seen-in areas for the city's elite.
With the metro area's wealthiest people clamoring for their own piece of real estate in Cherry Creek, prices have risen accordingly. Cherry Creek homes for sale currently have a median price of $832,740.