Top 3 Museums in Denver
Posted by Alex Neir on Friday, December 23, 2016 at 1:53 PM
By Alex Neir / December 23, 2016
Comment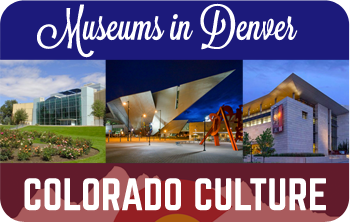 Denver might be best known as a sports town or as a gateway to some of the world's best skiing and hiking destinations, but it also has a thriving cultural scene that shouldn't be overlooked. Fun, unique, and convenient museums are scattered out all over the Denver Metro area.
Whether you want to explore science, art, history, culture, or something more, there will be an excellent learning destination for you somewhere in the Mile High City.
Check out our list of the top 3 museums in Denver and see what memorable cultural adventures await you.
Denver Museum of Nature and Science
With a Planetarium and IMAX Theater right on the premises, the Denver Museum of Nature and Science offers visitors incredible value, diversity, and convenience. Tickets are $14.95 for adults, $11.95 for seniors, and $9.95 for students.
This massive museum is one of the largest of its kind in America. It began humbly at the beginning of the 20th century, but has expanded to include an impressive list of exhibits and features that undeniably make it one of the top museums in Denver. There's always plenty to see and learn about at DMNS -- dinosaurs, space exploration, biology, and much more. The interactive exhibits are great at giving kids and adults a hands-on education on some of the most interesting topics in science and nature.
Denver Art Museum
Many people want to go to museums specifically to marvel at great art. If that's your top priority, the Denver Art Museum should be your destination of choice. Designed by renowned architect Daniel Libeskind, even the building itself is considered a work of art.
A day at the Denver Art Museum open your eyes to a range of classic and contemporary works by master artists. There are interactive areas designed to educate children on art and tap into their creative side. The temporary and permanent exhibits are engaging for all ages.
Tickets are $10 for adults, $3 for kids, and $8 for seniors.
History Colorado Center
If it's Denver itself that you would like to learn about, the History Colorado Center should be at the top of your list of places to visit. This museum focuses on all the events and people that helped shape Denver -- and all of Colorado -- throughout its history. It's a vibrant space that teaches all ages about the unique story of this amazing state.
It may be one of the newer museums in the Denver area, but the History Colorado Center has already firmly established itself as a top local institution. It has been home to many fine traveling exhibits, and the permanent interactive exhibits are always a favorite for kids and adults as well.
Admission is $12 for adults, $10 for students and seniors, and $8 for children.
Where do you go when you're in the mood for cultural exploration in Denver? Leave a comment and tell us about your favorite museums and cultural destinations around town.