Tips to Hire the Best Denver Real Estate Agent
Posted by Stacy Neir on Tuesday, May 19, 2015 at 8:16 AM
By Stacy Neir / May 19, 2015
Comment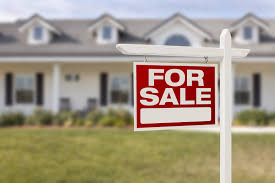 Seeing through all the hype is probably the hardest part of finding the best Denver real estate agent.
When it comes time to buy a new home or sell your old home, you need a qualified agent capable of backing up their claims. Anyone can say they are the best, so you need to do a little homework to ensure you wind up with a professional who has what it takes to help you reach your real estate goals.
By following a few tips below, you will be able to get the information you need to make a solid judgement on an agent's ability to lead you to success in a real estate buying or selling.
Check for the Right Experience
It would be ideal to find an agent with experience that will increase their chances being successful with you. Ask them for examples of homes they have found or listed in your price range and location. If you have a home for sale and they have successfully sold a property in the same neighborhood for an equal or higher amount, they are likely to be a good candidate.
If your home has some unique features, ask about their past experience with those as well.
View Current Listings
To double check whether or not you have found the best Denver real estate agent to handle your price range and location, check the current listings on their website. Are there homes that you are interested in buying? Are there similar homes for sale in Denver? If yes, this is just one more signal that the agent has the experience needed to help you reach your real estate goals.
Speak with Previous Clients
Ask a prospective agent to supply you with a short list of clients they have worked with in the last year. They should be able to provide you with at least a couple properties they have successfully listed and sold in the recent past.
Once you have the contact information from the previous clients given to you by the agent, don't be afraid to call and ask questions. Probably the most important question to ask is, "what was your original asking price, and what was the final sale price?" Ask delicately and politely and you should get a clear, honest answer.
Check Credentials
Colorado has a real estate commission that tracks licensing and monitors professional agents. Check here to make sure a prospective agent is properly licensed and does not have any troubling complaints or disciplinary actions against them.
Contact the Neir Team Today!
Alex and Stacy Neir of The Neir Team have the experience and credentials home buyers and sellers are looking for. To work with the best Denver real estate agent team, contact us today!