The secrets to successful real estate investing in Denver
Posted by Alex Neir on Tuesday, October 11, 2022 at 3:04 PM
By Alex Neir / October 11, 2022
Comment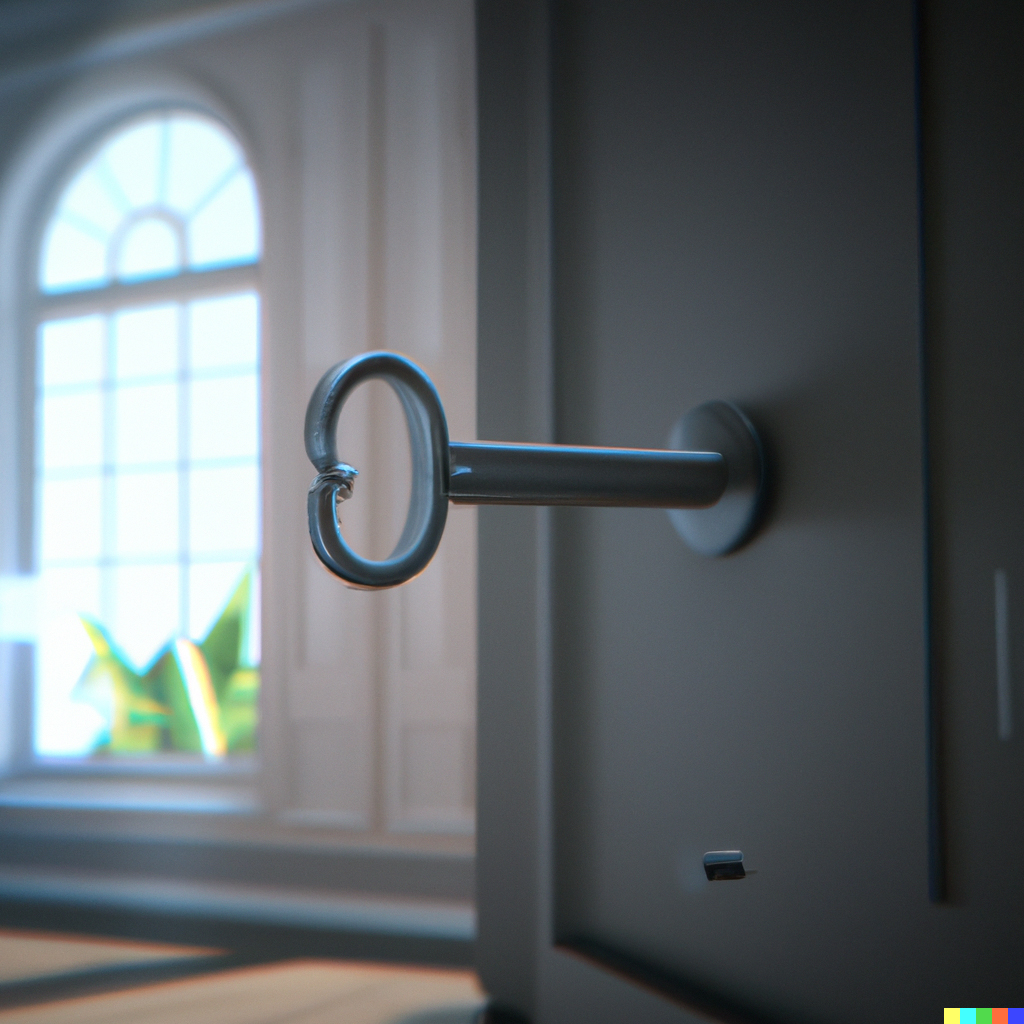 Denver is one of the most popular real estate markets in the country, and for good reason. The Mile High City boasts a strong economy, a thriving job market, and an abundance of amenities that make it an attractive place to live.
Denver is the capital and most populous city of Colorado. Located in the South Platte River Valley on the western edge of the High Plains just east of the Front Range of the Rocky Mountains, Denver is nicknamed the "Mile-High City" because its official elevation is exactly one mile (5280 feet or 1609.3 meters) above sea level.
Denver has one of the fastest-growing economies in the United States, with an estimated GDP of $134 billion in 2019. The metropolitan area produces 22% of Colorado's GDP, making it the largest economic center in the state. Denver is a hub for many industries including energy, transportation, manufacturing, finance, and healthcare.
The city is known for its outdoor activities, as well as its nightlife and restaurants. Denver is also home to many professional sports teams: the Denver Broncos (football), the Colorado Rockies (baseball), the Denver Nuggets (basketball), and the Colorado Rapids (soccer), making it a great place to live for sports fans.
If you're thinking about investing in Denver real estate, there are a few things you should know.
The best neighborhoods for investment properties in Denver
How to find the right property for your portfolio
Tips for negotiating the best price on a Denver investment property
5 common mistakes investors make
The best neighborhoods for investment properties in Denver
There are a lot of factors to consider when choosing an investment property, but one of the most important is location. The best neighborhoods for investment properties in Denver vary depending on what you're looking for, but there are definitely some standouts.
If you're looking for a high-rent neighborhood that will give you the best return on your investment, then you should consider Uptown. This neighborhood is full of young professionals and empty nesters who are willing to pay top dollar for a quality rental property.
If you're looking for a neighborhood with a lot of potential for appreciation, then Five Points is a great choice. This historic neighborhood is undergoing a renaissance, and investments in the area could prove to be lucrative for rental properties.
Finally, if you're looking for a neighborhood that's a little bit of everything, then LoDo (Lower Downtown) is a perfect choice. LoDo offers lots of condo/loft style homes that tend to be very desirable for renters as it is in the heart of the downtown area and surrounded by amenities.
No matter what you're looking for, there's a neighborhood in Denver that's perfect for investment properties. With a little research, you're sure to find the perfect place to invest your money.
You've done your research and you're ready to buy an investment property. But with so many options on the market, how do you know which one is right for you?
How to find the right property for your portfolio
Here are a few things to consider when choosing an investment property:
1. Location, location, location
The old real estate adage still rings true when it comes to investment properties. A property's location is one of the most important factors to consider. You'll want to choose a location that is in demand, has good rental potential and is likely to appreciate in value over time. A good location can be subjective, however if you focus on neighborhoods that have lots amenities, like bars, restaurants, parks, open space and trails you will have an easier time getting the property rented.
2. Research the market
Before you purchase an investment property, be sure to do your homework. Familiarize yourself with the local real estate market and learn as much as you can about the area where the property is located. Get the help of a good real estate broker as they have the local area knowledge you need to make your final decision.
3. Get a professional opinion
It's always a good idea to get a professional opinion before making such a significant purchase. Talk to a real estate agent or property manager and get their insights on the property you're considering. Ask them to provide you with rental rates for the areas you are considering. This will help you determine the max price you can pay.
4. Know your budget
It's important to have a solid understanding of your finances before buying an investment property. Work with a mortgage broker to get pre-approved for a loan and be sure to factor in all of the associated costs, such as repairs, renovations and furnishings. Also, it's important to know approximately how much rent you can charge for the property you are considering. This will ultimately drive how much you will want to spend to purchase the home.
Tips for negotiating the best price on a Denver investment property
If you're looking to invest in Denver real estate, you'll want to make sure you get the best possible price on your property. Here are a few tips to help you negotiate the best deal:
1. Do your research
Before you start negotiating, it's important to do your homework and know what similar properties in the area you are considering are selling for. This will give you a good idea of what the market value is and help you to negotiate from a position of strength.
2. Be prepared to walk away
If you're not getting the price you want, be prepared to walk away from the deal. This sends a strong message to the seller that you're not going to be taken advantage of and that you're not desperate to buy their property. It also allows you to stick to a price you know the rent will cover.
3. Have a backup property
If you really want the property but the seller isn't budging on the price, have a backup property ready. This gives you leverage to walk from the deal and pursue another property that meets your needs. Always have two properties you are looking to purchase.
4. Be calm and confident
When you're negotiating, it's important to stay calm and project confidence. If you get emotional it will cloud your judgement and could prevent a good deal from happening. It can also work against you and produce a deal that should have died.
5. Use a professional negotiator
Find a Realtor that specializes in the area you want to invest in. A local real estate agent will be able to advocate for your specific needs and will be able to communicate in a non-emotional manner. Additionally, they can push the seller or seller's agent to tell them exactly what terms the seller is looking for. This can be a real time saver.
Following these tips will help you to get the best possible price on your Denver investment property. With a little preparation and effort, you can make sure you get a great deal on your next real estate purchase.
5 common mistakes investors make
Investors are often lauded for their ability to see potential where others cannot. However, even the most successful investors can make mistakes – sometimes costly ones.
Here are five common mistakes that investors make:
1. Not doing enough research
Before investing in anything, it's important to do your research and understand exactly what you're putting your money into. Spend some time on-line understanding the pros and cons for the neighborhoods you are considering. Go walk around in the neighborhoods you like, at night as well as in the day. You want to get as comfortable with the area as possible. If you spend the time, it will be well worth it.
2. Picking the wrong property
It is not uncommon to get emotional about an investment. No investment is completely risk-free, no matter how solid it may seem. Have someone you trust gut-check your purchase decision to make sure you don't have a blind spot. Have them poke holes in your plan to buy and rent. Can you afford to carry the mortgage if the property goes vacant for a month or two? Vet the decision as much as possible.
3. Not having a plan
Investing without a plan is like driving without a map – you may end up going in the wrong direction and wasting a lot of time and money. Before investing, figure out what your goals are and determine how well each property you are considering matches your goals.
4. Acting on emotion
Investing is all about making calculated decisions, not emotional ones. So, it's important to stay calm and rational when negotiating for an investment property. Don't let anyone put pressure on you to make a hasty decision. Trust your gut.
5. Trying to time the market
Trying to predict when the market will go up or down is a fool's errand. Instead of trying to time the market, focus on getting in the game with a solid property.
Conclusion
There are a lot of factors to consider when it comes to investing in real estate. But if you do your research and keep a few key things in mind, you can be well on your way to finding a profitable rental property. Just remember to avoid common mistakes like overpaying for a property or not doing enough research. And always consult with a trusted advisor before making any final decisions.