The Kentwood Company Amazing 2012
Posted by Alex Neir on Wednesday, January 23, 2013 at 2:08 PM
By Alex Neir / January 23, 2013
Comment
The Kentwood Company had an Amazing 2012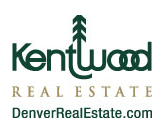 As the media is not shy from stating, the Denver real estate market has shown solid and confident signs of recovering. From the past year, the average sales price is up an astonishing 9% and the inventory for homes is at a record low. Currently, homes are for sale, on average, for three months, which means that our recovering real estate market is definitely a seller's market. And leading the way in this boost to the Denver real estate market is the Kentwood Company, who wrapped up a record year in 2012 and is up for numerous nation-wide awards in the real estate industry.
The Kentwood Company was started in 1981 as a single office and has since grown into three, individually successful offices: Kentwood Cherry Creek, Kentwood DTC, and Kentwood City Properties. Combined, these three offices have created the most successful Denver real estate market company, holding roughly 10.3% of the market share, more than any other company. In 2012, the Kentwood Company's sales volume increased 55.5% from the year before, while the number of transactions among the company was up 38.7%. This means that no one sells more than the Kentwood Company!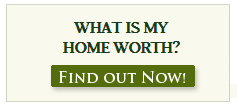 The Kentwood Company has taken advantage of the recovering real estate market as statistics show that the Denver real estate market is one of the top in the country. Among the three Kentwood offices, production was over $1 billion in sales volume for 2012, averaging more than $10 million in production per agent. And Kentwood agents can be seen selling homes across the Denver metro area, from Castle Pines to Highlands, Central Park to the Golden Triangle.
While the recovering real estate market still has some work to do, there is reason for cautious optimism for a great 2013. The Denver real estate market is going strong and shows no signs of slowing. So if you have begun thinking that it might be time to sell, you're right! The market is perfect for sellers as there is a high demand and plenty of buyers eager to make your home, their home.