The Best Denver Neighborhood for Bicyclists
Posted by Stacy Neir on Thursday, September 10, 2015 at 9:40 AM
By Stacy Neir / September 10, 2015
Comment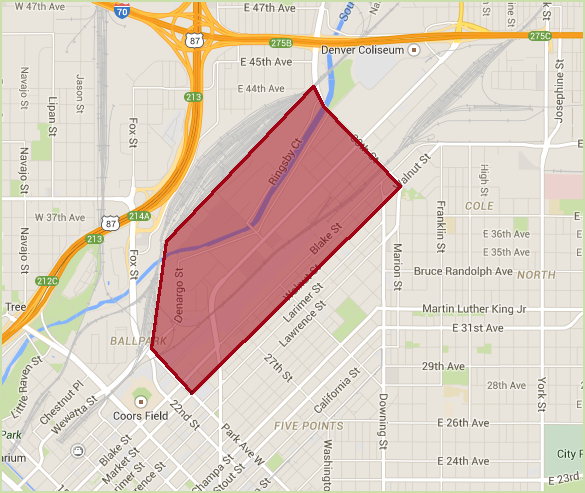 Bicycle commuters and everyday riders are growing in numbers throughout the Denver metro area. Unfortunately, not every neighborhood is as kind to their desire to turn to the pedals to avoid the cost and environmental impact of a car-free lifestyle.
If you live in Denver or are thinking about relocating here and relying on your bicycle for transportation, exercise, or plain old fun, you would be wise to do your research before settling down. When it comes to two wheel-friendly locations in the city, we think there is one clear choice.
The Best Denver Neighborhood for Bicyclists -- RiNo
Nestled right up against the Platte River Bike Path, it should come as no surprise that the River North (RiNo) neighborhood has developed a bike-friendly attitude from the beginning. As it has rapidly developed (it's quickly becoming one of the trendiest parts of town), it has maintained its status as a bike commuter's dream location.
Easy access to downtown Denver is very important to commuters of any stripe, but it's non-negotiable for bikers. RiNo does an excellent job of pairing that proximity with just the right amount of space and access to youthful nightlife. Cyclists can explore large swaths of the neighborhood via the South Platte River Greenway Trail, and then stop in for a drink at one of 10 different winery, distillery, or brewery locations along the way.
It's a very hip neighborhood with many of the features that young home buyers are looking for. It's the best neighborhood for bicyclists, but it's also much more than that.
If you are thinking about buying a home in a location that is bike-friendly, you must consider RiNo Denver real estate.
Call Stacy Neir at 720.280.3004 or Alex Neir at 720.935.4399 for hot tips on RiNo properties!