Five, Four, Three, Two, One: Blast Off With The Five Essential Steps for Getting Your House Ready to Sell
Posted by Neir Team on Sunday, March 10, 2019 at 9:00 AM
By Neir Team / March 10, 2019
Comment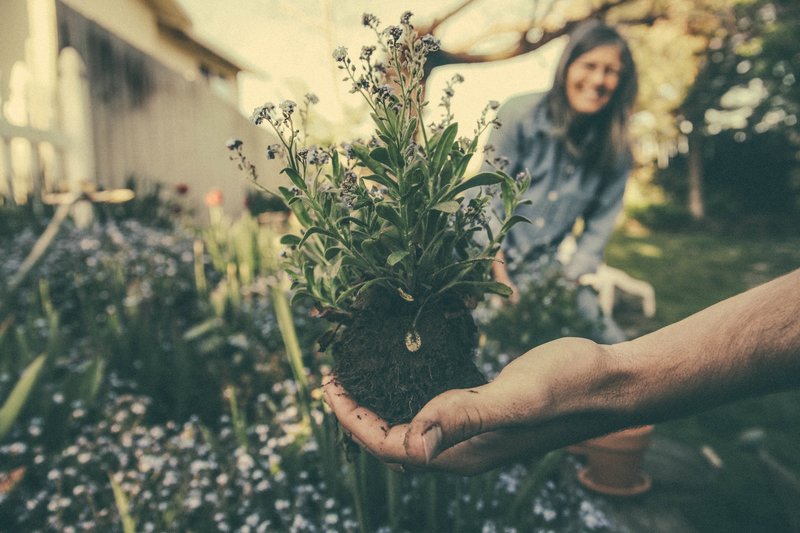 photo by Benjamin Combs/Unsplash
With snow and cold temperatures hitting us more often than sunny dry days, it might be hard to believe spring selling season – when sellers list their home to beat the even busier summer – is upon us. Before you jump in, here's five important things you should do when getting your house ready to sell. These steps are especially crucial this spring as the playing field is leveling between sellers and buyers.
Exterior – Step 1 in Getting Your House Ready to Sell
The saying "it's what's inside that counts" doesn't really apply in the real estate world. Rather exterior and interior are of equal importance when it comes to selling a home. Why? The exterior is the first thing a potential buyer sees. It sets the stage for what is going to be inside. It has happened that when taking clients to a showing, they've decided not to go in based on the outside.
So what do you do?
Make sure bushes and tall ornamental grasses are trimmed and tidy and mulch is refreshed. And don't forget any little presents your dog might leave in the yard. Believe it or not, if a buyer takes a misstep, they will associate that moment when evaluating their entire experience at your home.
Once that is done, take a look at your paint. Are there nicks on pillars or on your handrails? Touch those up! One easy fix to spruce up the look of your home is a fresh coat of paint on your door. Perhaps even a new pop of color. But do this with caution and after consulting your real estate agent. You need a color that will appeal to the masses, not serve as a reflection of your own personal style.
And, if your shovel has lived on your porch all winter, now is the time to put it back in the garage!
Make it Like New – Step 2 in Getting Your House Ready to Sell
Have you needed to replace your carpet for the last four years? Do it now. Sure, you might kick yourself when it is done for not doing it sooner, but buyers don't want to take on the projects you postponed.
If it isn't carpet, getting your house ready to sell can mean painting walls or old cabinets, or updating a light fixture. (And don't forget those burned out lightbulbs.)
Before you get started though, talk with your Realtor about what makes the most sense. You want to do the projects that will get the most bang for your buck.
Declutter, Declutter, Declutter – Step 3 in Getting Your House Ready to Sell
Here's your chance to do a Marie Kondo! Get rid of those clothes in your closet that don't bring you joy. A thinned out closet makes it seem exponentially bigger in the eyes of a buyer. Along those lines, clean off your kitchen and bathroom countertops. Sure it is convenient to have your toaster or lotions out, but storing them away also makes kitchens and bathrooms look bigger. Do the same in your home office. While the files, paperwork and even the desk itself will move with you, when you're selling you want the potential buyer to believe if they live there, they will have a tidy desk just like you do!
This last one is hard for many, but your personal photos must go when you are getting your house ready to sell. Buyers need to imagine themselves living there and not just feel like an intruder in your home. For those large family prints on the wall, look into replacing with artwork. There are places to pick up affordable pieces, such as Facebook Marketplace or Home Goods. Also be sure to pare down decorations on shelves and other surfaces.
Staging – Step 4 in Getting Your House Ready to Sell
With the floors and walls now looking tip top, it is time to turn a critical eye on your furniture. Again, talk with your Realtor. His or her trained eye can see where changing the furniture in a room can make it feel bigger. Adding details like flowers can brighten and soften masculine features.
Air it Out – Step 5 in Getting Your House Ready to Sell
Open those windows! In the winter our homes tend to be closed up with little fresh air getting inside. If it's a more serious odor, Bed, Bath & Beyond sells a magical odor neutralizer called the Lamp Berger. It has proven itself – time and time again – as being effective in removing smells such as pets, urine, smoke, strong spices and food smells. Baking cookies prior to showings will also help mask any of these strong odors. Plus, cookies make a nice yummy treat for your buyers and encourages them to stick around in the home longer, imaging it – and hopefully making it – theirs.