Stapleton's Diverse Architectural Styles
Posted by Alex Neir on Thursday, January 17, 2013 at 2:33 PM
By Alex Neir / January 17, 2013
Comment
Stapleton's Diverse Architectural Styles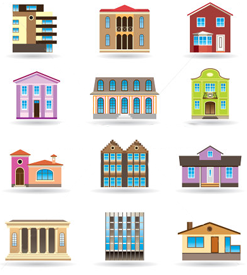 Who would have thought that the deserted site of an old airport would turn into one of Colorado's most progressive and stylistic neighborhoods? And ten years after ground first broke, Stapleton has emerged as just that. Living in Stapleton offers residents an exceptional living experience from urban townhouses to fashionable single-family homes, while still capitalizing on everything great Colorado has to offer. And each of the Stapleton builders that have helped to colonize the neighborhood strives to bring their own unique touch to the homes they construct, creating an architecturally diverse atmosphere in Stapleton.
Ever since the neighborhood first got started in 2002, Stapleton architecture has always been a prime example of tasteful design and innovative practices. There are homes styles that are inspired by colonial America, Tuscan countryside, or Manhattan living. There are homes for people who desire a traditional, classic look and homes for those seeking a modern and edgy lifestyle. Stapleton home styles are as diverse and engaging as the people who live in them.
But Stapleton architecture is not just limited to styles. There are hundreds of size options for residents, creating a neighborhood perfect for any buyer. Around the main commercial district are sleek, trendy town homes by Wonderland, while further east; there are gorgeous, sprawling, single-family homes by Infinity, Parkwood and Harvard Homes. Stapleton architecture is accentuated by tree-lined streets and vast parks that make living in Stapleton ideal for any Colorado-lover.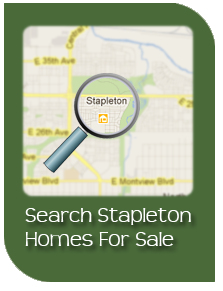 What every Stapleton home style offers is the opportunity to live better. Almost every builder creates homes that are Energy Star certified and energy efficient, while some even go as far as installing solar panels. Stapleton's newest housing area, Conservatory Green, will showcase everything Stapleton architecture strives for; modern finishes, energy efficient ratings, and views to an open, green space. These Stapleton home styles are cutting edge and creative, but still maintain the original and charming character that the founders wanted to bring to the Denver metro area over ten years ago.