Sloans Lake Architecture Brings Charm to West Highlands
Posted by Alex Neir on Thursday, May 9, 2013 at 1:28 PM
By Alex Neir / May 9, 2013
Comment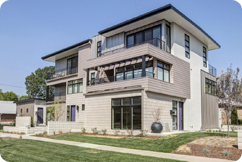 Anyone who pays attention to the rapid growth in Denver knows that Highlands is the place to be. Whether it's in the trendy LoHi area, or the quaint Highlands Square, this neighborhood has seen a boom in redevelopment and popularity. One of the most beautiful, and quiet, portions of this area is the Sloans Lake neighborhood, with its every changing Sloans Lake architecture and the breathtaking lake that is sure to appeal to any home buyer.
Nestled up against its namesake body of water, this neighborhood is a historical reminder of what the Highlands used to be. Living in Sloans Lake offers residents a cultural lifestyle with the historic past and a glimpse at the modern, upscale future. When Highlands was first developed, the area was filled with traditional bungalows and Denver Squares, all surrounding the lake. This beautiful scenery attracted people from all over and helped grow Sloans Lake architecture into one of the most popular in Highlands. Now, keeping in time with the surrounding infill projects and redevelopments, Sloans Lake architecture is seeing a large number of modern and contemporary town homes springing up on almost every block. This surge of construction is helping to change the overall atmosphere of Sloans Lake home styles.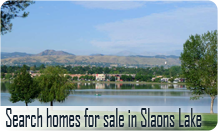 When it comes to Sloans Lake architecture, there truly is something for everyone. For those looking for a simply, more traditional lifestyle, there are still hundreds of bungalows and older homes in this neighborhood that have lake views and access to the area's amazing bike trail system. But if you are looking for a more modern, chic abode, the up and coming Sloans Lake architecture has what you are looking for as well. Builders are flocking to this area to redevelopment older lots with glamorous pieces of architecture. Some of these new homes can reach upwards of $1 million, but the majority stays right about $550,000.
Living in Sloans Lake has numerous perks. The lake offers endless activities during the warmer summer months, from the three miles of bike trails to fishing, jet skiing, and boating. The location is perfect for those looking to be near the action of Highlands, yet still maintain a quieter lifestyle. Berkley, the Tennyson Commercial District, LoHi, and Highlands Square are all within a short distance, with downtown in the distance and access to major circulation corridors nearby as well. Sloans Lake architecture offers something for everyone and activities to keep even the most active Coloradoan busy!