Shadow inventory and why its important for Sellers in Denver
Posted by Alex Neir on Thursday, November 29, 2012 at 3:55 PM
By Alex Neir / November 29, 2012
Comment
Shadow inventory and why its important for Sellers in Denver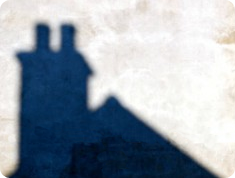 Before we talk about Shadow Inventory we have to look at what the definition of inventory is. Inventory in real estate terms is the current number of homes that are actively on the market. When we Realtors talk about inventory, we like to express it in the number of months. You determine this by calculating how many homes are selling in a given area vs. how many homes are on the market in that same given area. By doing this it gives us an indication as to the amount of months it will take to sell the existing inventory. For example, if there are 100 homes on the market in a given neighborhood and only 20 are selling per month, it means that we have 5 months supply of inventory. This means that it would take approximately 5 months to sell all of the existing active inventory if no other homes came on the market.
Below is an indication of Months of Inventory and how it impacts price
1-4 months of Inventory means that it is a Sellers Market
5-6 months of Inventory means that this is a Normal Market
7+ months of Inventory means that it is a Buyers Market.
Shadow inventory are the homes that will go in to default or are currently in default and have not yet hit the market.
Standard & Poors did a Shadow Inventory Study and found that in Denver, there is an estimated 29.7 months of inventory that will hit our market in the next 2 years. This means that there will be a lot of people defaulting on their loans. The majority of the reason for a high number of defaulting loans is because many of these loans are the adjustable rate mortgages that are getting ready to "reset" their interest rate. If people's interest rates go up, sometimes that can mean an additional $500 per month thus making their home no longer affordable.
By looking at my numbers above, you will see that 29.7 months of inventory is way off our charts creating a significant declining market in Denver. This is basic economics: prices will go down when there is more supply than demand. In this case, it seems there may be way more supply than demand.
How are we as Sellers going to compete with this Shadow Inventory?
It means we must price our homes to sell NOW before this additional inventory hits the market. We must not only be able to compete, but we must be COMPELLING with our price. There are many ways to make your home compelling but the most important in this market is price. Price your home to a point where it will make buyers nervous that they might lose out on this home to someone else. Right now in Denver, home values are estimated to be where they were in 2004. The market does not care how much you paid for your home in 2006, how much you owe or how much it cost you to finish your basement. Buyers care about how well priced it is in comparison to the other 35 homes they looked at in your price range. Because there is so much inventory currently on the market (and there is certainly more to come) Buyers are no longer looking in just one neighborhood. They are looking for homes all over the Denver area to see what they can get in a certain price point. So not only do you have to be compelling in your neighborhood but you must be compelling across the board.
Obviously this statement is not relevant to very unique homes in very unique neighborhoods. However, it is relevant to the higher end market. In fact, the luxury market is suffering more than the lower end due to the number of delinquencies over $1,000,000. Per First American Core Logic, Inc. the percentage of mortgages over $1,000,000 that are 90 days delinquent is 12% and the percentage of mortgages over $4,000,000 is 14.8%. Homes under $250,000 have a much lower percentage of delinquencies with only 6.3%. What does this mean if you own a home over $1,000,000? It means you have a higher likelihood of competing with a bank sale down the street or bank sales in other high end neighborhoods.