See Them Shine: A Guide to NE Denver's Holiday Light Displays
Posted by Neir Team on Monday, December 24, 2018 at 8:45 AM
By Neir Team / December 24, 2018
Comment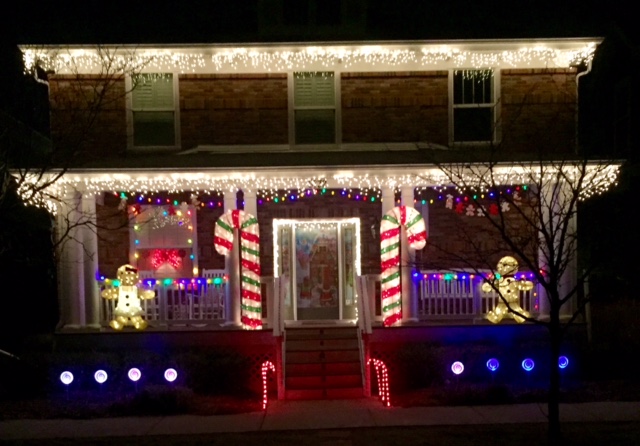 Most Denver holiday light displays are found in the city's suburbs, which can make an evening of light peeping a bit of a challenge for urban dwellers as the littles rarely want a long drive. But, we've uncovered some gems right here in NE Denver so tonight be sure to grab a holiday treat for the road and set out for the festiveness. (By the way, one mom reported they had peppermint milkshakes – brilliant!)
Park Hill Denver Holiday Light Displays
Christmas Light Wonderland, 3070 Hudson St.
This house boasts a 13 ft. Christmas tree with a "surprise inside," a tunnel of light that is a perfect "selfie spot" and 65,000 lights set to music.
Joy and Peace, 2802 Jasmine
This decorator reports this is their first year decorating after being inspired by their neighbor at 28th and Kearney. Give them some first-year support (and go see 28th and Kearney too!).
Archway to Christmas, 2546 Dexter
In addition to the archway, see trees aglow and nutcrackers. This house's residents plan to make the show bigger every year.
Central Park Denver Holiday Light Displays
Toy Soldiers and Nutcrackers on Guard, 2661 Hanover Ct.
Larger than life nutcrackers and toy soldiers adorn this house. Props to the designers as their giant decorations are handmade.
33rd and Trenton
You'd be hard pressed to find someone in Central Park that doesn't know of this spectacular display that is actually a 40-minute show! But, we couldn't do a light guide without including it. It is worth a visit every year, even if you can't stay for the duration.
35th Heading East of Central Park Boulevard
While these houses are not displays per se, if you are leaving 33rd and Trenton, take a quick jaunt east down the loop on 35th east of CPB. There are enough decorated houses to make it a pretty drive. And at 34th and Xanthia, one homeowner is starting to create a "gingerbread house." They want to add more in years to come, but we think they are off to a pretty good start.
Wabash Near 50th
We have not confirmed this, but a mom reported on BiZZ BuZZ that there is a display in Conservatory Green at approximately 50th and Wabash.
Professional Denver Holiday Light Displays
If the spirit is really moving you after seeing the above, don't forget about Union Station and the City and County Building – a Denver holiday light display that has brightened downtown as long as we can remember. On the flip side, there is a new display on the scene at the recently opened Gaylord Hotel. We haven't been, but think you need to get out of the car for this one, which is a perfect opportunity to stretch those legs! Oh, and this is actually in Aurora, but definitely close enough!
Please leave us a comment if we've missed something!
HAPPY HOLIDAYS!