Restaurant Week: Neir Team top picks
Posted by Alex Neir on Friday, February 23, 2018 at 12:19 PM
By Alex Neir / February 23, 2018
Comment
Tasty Top Picks for Denver Restaurant Week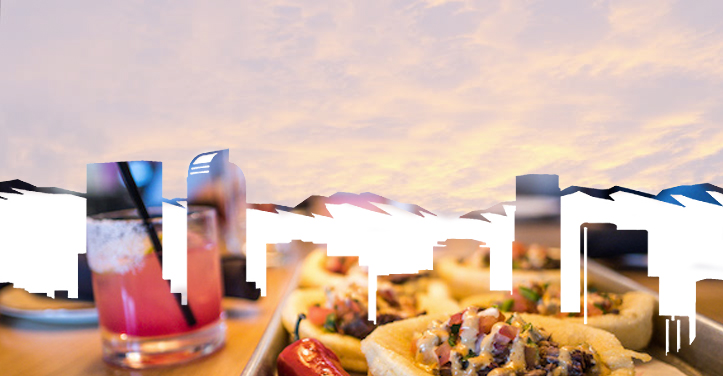 For us as self-proclaimed foodies, Denver Restaurant Week is the most wonderful time of the year! In case you are not familiar with Denver Restaurant Week, it is happening from now through March 4 and offers special menus at the Mile High City's top eateries. Multi-course meals are available at three price points: $25, $35 and $45.
Among participating Denver Restaurant Week establishments, our favorites are listed below.
Atelier by Radex: Here you can enjoy French-inspired entrees including Canadian wapiti with black currant demi or roasted poulet with shallots and duxelles. The $45 menu also includes an asparagus and watercress parmentier served with a winter salad and choice of appetizer and dessert. Atelier by Radex follows Chef Cerny's popular L'Atelier in Boulder – we're so glad to have a location closer to home.
Bar Helix: This swanky bar features an amazing selection of beverages and delicious small plates. For its Denver Restaurant Week menu, Bar Helix is featuring three #soulmatepairing courses for $35. Tip: Consider going early as Bar Helix only accepts reservations for parties of eight or more.
Citizen Rail: What we love about Citizen Rail is it dry ages, smokes and cures its meats onsite. For Denver Restaurant Week, entrée selections include New York strip and smoked short rib. You'll also enjoy two other courses for $35.
Colt & Gray: This restaurant also features meaty fare with its $35 menu including carbonara, quail, short rib and cod. Its included appetizers and dessert selection are also sure to hit the spot.
Concourse: New in our Central Park neighborhood, Concourse Restaurant Moderne is known as one of Denver's top restaurants in Westword, 5280 and Zagat's. Its Denver Restaurant Week menu, priced at $35, features four courses all made for sharing – so be sure to go with someone special.
El Five: It's hard to pick which is better at El Five – its tapas or spectacular views. Either way you are sure to enjoy anything on its $45 menu. We think we might try patatas brava, shrimp and calamari al a pancha, oil poached albacore tuna and chocolate halva for dessert.
Il Posto: When it comes to Italian food, you can't go wrong with Il Posto. We love its always-new menu, open concept kitchen and hip space. Its three-course Denver Restaurant Week menu is served for $35.
Linger: This aptly named restaurant – a place where we always want to stay a little longer – has a $35 menu consisting of appetizers, entrée and dessert. There are seven different entrées to choose from including vegetarian options.
Mister Tuna: Mr. Tuna is a newer edition to the acclaimed TAG Restaurant Group by Troy Guard. As a nod to his father – "Mister Tuna" – who grilled family meals, the restaurant is known for its wood-fired selections. Oak grilled shrimp with grateful bread stone grits, shishito and roasted fennel is just one example on the $35 Denver Restaurant Week menu.
Root Down: Two gardens are onsite at Root Down so you can be sure its Denver Restaurant Week menu will be heavy on organic, naturally and locally sourced cuisine. An appetizer, entrée and dessert are available for $35.