Required Documents for Mortgage Qualification
Posted by Alex Neir on Tuesday, January 17, 2017 at 11:22 AM
By Alex Neir / January 17, 2017
Comment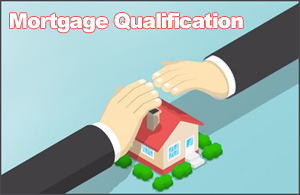 Unless you're paying entirely in cash upfront, you will need to get a mortgage to buy a new home in Denver.
To qualify for a mortgage, you're going to authenticate the income and tax information in your application by providing a list of documents.
Do you have everything you need? Check out the list of the required documents to double check:
Signed disclosures
The social security card belonging to each person involved in the purchase
A list of home addresses for all properties lived at in the last two years
Two to three months of bank statements
Two previous pay stubs
Proof of down payment
Previous two years' W-2 forms
Previous two years' tax returns
The purchase contract (if it's available)
Details of your employment
In certain circumstances, a borrower may also have to provide:
Evidence of other income (child support, etc.)
Divorce settlement papers
Balance sheets (if self employed)
Gift letter (if, for instance, parents are providing the down payment)
Evidence of other debt (student loans, credit card debt, etc.)
Some Other Requirements
After completing your mortgage application, you will need to provide consent for the lender to proceed. This gives the mortgage provider permission to investigate your application.
After all required documents have been submitted and the application is completed and submitted, the lender is required to give you a Loan Estimate within three days. This estimate will summarize your monthly payments and loan terms.
Before approving the loan, the lender must order a home appraisal. An appraiser then determines the property's market value based on factors such as
The number and size of rooms
Recently sold comparables
Unique features or amenities of the property in question
Appraised value affects the amount and terms of the mortgage.
Once everything above is complete and the borrower is in agreement, the final approval can be given by the lender.