National Western Center | Why you should care
Posted by Alex Neir on Monday, February 29, 2016 at 5:17 PM
By Alex Neir / February 29, 2016
Comment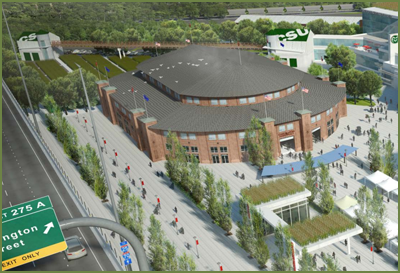 Simply put you should care about this project because the National Western Center Plan creates a year-round destination that promotes out-of-state tourism. The new National Western Center will bring in $200 million a year in estimated economic impact. The National Western Center firmly plants Denver as a global player in 21st-century agricultural solutions. The National Western Center preserves Denver's cultural heritage while telling the story of what the American West is today.
The National Western Center is 1 of 6 major redevelopment and infrastructure projects taking place in North Denver. These 6 improvement initiatives are part of Mayor Hancock's North Denver Cornerstone Collaborative. These projects will have a significant impact on residential real estate values in north Denver.
North Denver projects include:
The National Western Center Plan will completely renovate the currently outdated facilities and appreciably expand the scope.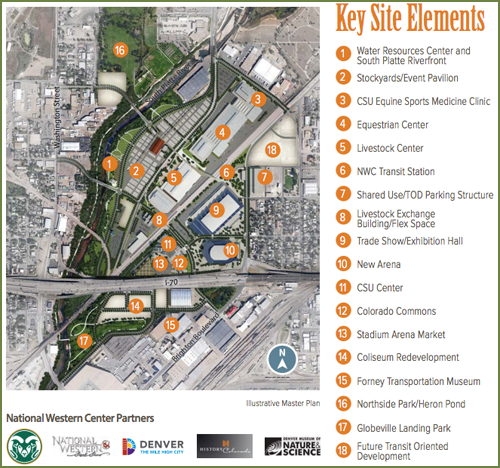 Image courtesy of denvergov.org
Highlights for the site include:
Facilities that can host best in class livestock and horse shows
Massive new CSU equines and sports medicine facility
New expo hall for large trade shows and entertainment events
Year-round farmers market, shops, restaurants and office space in the repurposed historic 1909 arena
Partner building with classrooms, conference space, business incubation centers, flexible exhibit space and the CSU Urban Extension Center
Improved access to the South Platte River, new parks, and public gathering spaces
Collaborative water resources center
Thoughtful and sustainable design will ensure social, economic and environmental benefits
The National Western Center project reconnects Globeville and Swansea via new streets and bridges. The site also connects to River North (RiNo) via the Brighton Blvd redevelopment. Add in the I-70 redevelopment and East Corridor Light Rail access and you have a recipe for a prosperous sector of the Denver community.
"Denver is taking bold steps to re-create a connected and sustainable community that will drive job creation and growth on a globally competitive scale." - Mayor Michael B. Hancock
All information gathered from: Master Plan for the National Western Center