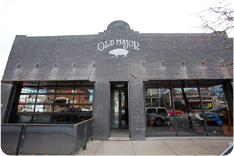 I've always felt that eating out in Denver was not only delicious and fun, but being the foodie from Chicago that I am, I always hope for a bit of an adventure too. To me, a best new restaurant needs to obviously have great food, but it should also have an array of libations, a cool vibe, trendy décor, impeccable service, and leave you wanting to come back again. Old Major Denver has it all!
Located at 33rd and Tejon in the Highlands neighborhood, Old Major is considered to be "Bistro Style" serving "American" fare. I'd agree that it's American, but with some of the most unique takes on dishes that I have ever seen and eaten. How about a "Nose to Tail Plate", consisting of confit rib, pork chop, crispy belly, city ham, crispy ear, Denver Bacon Co. barbecue beans, cole slaw and corn bread? Overall, the dining is seasonal, with an emphasis on heritage-raised meat and sustainable seafood. I went to Old Major in Denver with my husband and another couple, who we dine with at least once a quarter, and none of the four of us left without our chin on the ground with how good EVERYTHING was.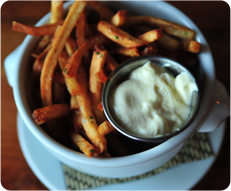 Old Major in Denver is one of the cities hot new spots for many reasons. The owners and chefs pride themselves on working with the farmers and fisherman directly, to ensure culinary greatness. Their cocktail menu is one of the neatest I've ever...