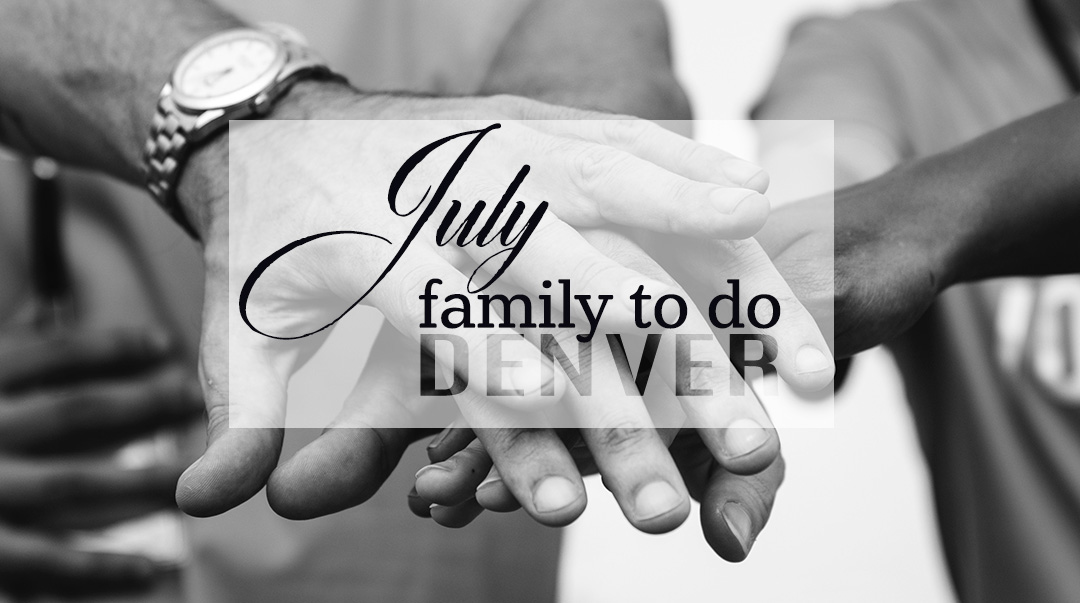 It's mid-summer and the kids are getting bored. Now that the 4th of July fun is over, what next? We've got the answer for what to do with kids in Denver daily for the rest of the month.
What to Do in Denver with Kids July 7-8
JULY 7-8: SCFD Showcase at Denver Botanic Gardens. Special programming and half-priced admission.
What to Do in Denver with Kids the Week of July 9-15
JULY 9: French Storytime at the Children's Museum, 11:30 a.m. Introduce your kids to this beautiful language then stay for all the fun the museum has to offer – inside and out.
JULY 10: July Drum Circle at the Hudson Gardens, 6:15 p.m. Enjoy the Gardens and a drum circle at this family friendly event.
JULY 11: Scoop of Jazz, Little Man Ice Cream, 7 p.m. Kids like ice cream, you like jazz (and we're sure the kids will be tappin' their toes too!)
JULY 12: Eric West's Music for Kids, Ross-University Hills Library. From unusual instruments to puppets, see what Eric will pull out of antique trunk to keep the whole family entertained.
JULY 13: Denver County Fair at National Western, hours vary. Standard fair activities with a twist, it's a "fun and furry, wacky and weird." (through July 15).
JULY 14: Insectival at the Butterfly Pavilion, 9 a.m.-5 p.m. Live entertainments, bounce houses, carnival games and of course incredible animals and beautiful butterflies.
JULY 15: LEGOrado at History Colorado Center, museum hours. See Colorado Lego-style and other fund hands-on museum exhibits – bonus, kids who wear a baseball jersey get in free (exhibit open through summer).
What to Do in Denver with Kids the Week...