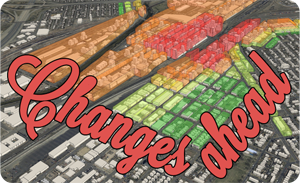 Denver's community planning and development departments are considering zoning changes to the area surrounding the 38th and Blake commuter transit stop is RiNo. The impetus for the discussion is to create higher density and promote transit-oriented development in close proximity to the transit stop.
The planning process has been centered around how the transit stop will influence the area. Specifically, how pedestrians are going to move through the area, the quality of life for residents and a desire to retain the character of the neighborhood.
Proposed zoning changes will increase the current height restrictions of, primarily 3 stories to a mix of 16, 12, 8, 5 and 3 story zones. The tallest buildings with the greatest density will be centered at the transit stop at 38th and Blake Street. Appropriate height transitioning will be established from the transit stop to existing residential areas.
The desired qualities of the community vision/plan for the rezoned area call for a high degree of design quality. Specifically:
Active, walkable and vibrant public domain
Promenades and open space for a vibrant neighborhood
Integration of the RiNo Arts District throughout the area
Minimization of parking complication
Quality pedestrian spaces such as plazas and gathering spaces
Preservation of the existing historic character and fabric of the area
Increased affordable housing
38th & Blake Plan Amendments: Public Review Draft Map with June 9th Revision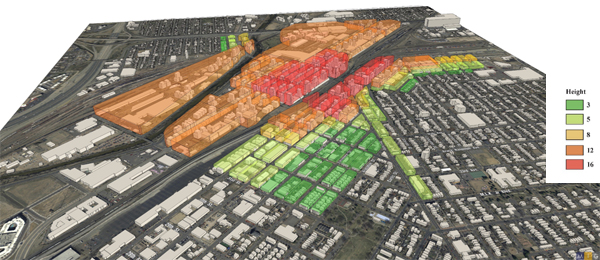 ...