Industry Denver, located at 3001 Brighton Blvd. opened its doors on May 15th and represents a taste of what's to come on Brighton Blvd.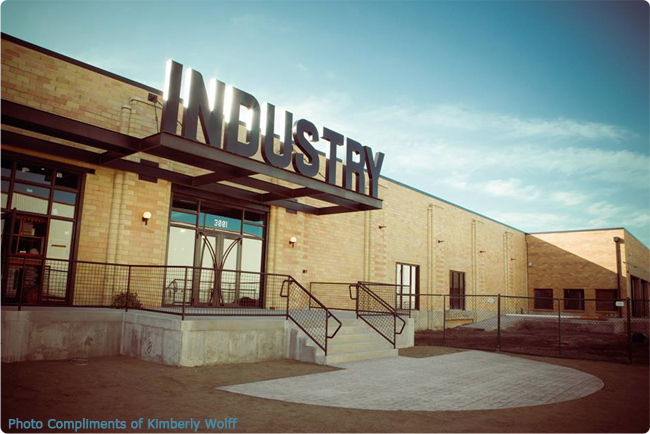 If you have been paying attention to the River North (Rino) neighborhood of Denver you are familiar with how popular the area is becoming. The vibe and feel of Rino are like nothing else in the city and it's becoming one of the hippest areas of Denver. The Rino neighborhood is industrial and gritty, combined with chic and sophisticated.
The Industry Denver project can be described the exact same way. The building itself is a repurposed work of art. Phase one is 130,000 square feet of collaborative office space with four new restaurants. The project, described by developer Sean Cambell, is a technology focused business ecosystem. The project caters to small to medium sized technology and creative companies looking for non-traditional office space and want to be part of a larger collaborative ecosystem. Industry tenants have an opportunity to cohabitate creative clusters of offices, conference rooms, community kitchens, lounges and work areas that foster productivity and innovation. According to Mayor Hancock, the strength of the project will...