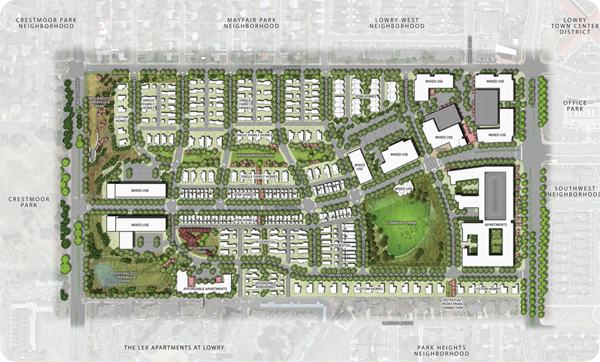 "Boulevard One is Going to Be HUGE!"
As all of us in Denver know, our city just keeps growing and growing and growing and getting better and better and better. Boulevard One in the Lowry neighborhood is going to be the main contributor to that positive, continued growth.
Boulevard One represents the last new neighborhood to be built at the old Lowry Air Force Base. It's going to be West of Quebec Street at Lowry Boulevard, where the original Runway One once ended. The community also sits just east of Cherry Creek and minutes from downtown Denver.
The location of the new neighborhood is outstanding as the Lowry Town Center is across the street, as is the Schlessman Family Branch Library and...