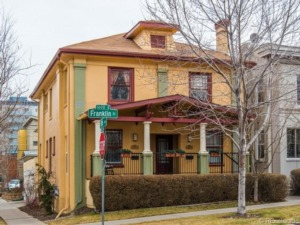 Uptown may be Denver's oldest residential neighborhood, but its chic shops, trendy restaurants, and progressive vibe make it one of the hottest and hippest parts of town these days.
Head over to the Neir Team's neighborhood page to start browsing for homes for sale in Uptown Denver.
Location
Less than three miles southeast of downtown, Uptown is bordered by 20th Street to the north, Colfax Avenue to the south, York Street to the east, and Broadway to the west. Modern high-rise apartments, Queen Anne and Victorian homes, and swanky lofts are mixed among the tree-lined boulevards.
Attractions
Restaurant row is just one of many attractions that has people flocking to Uptown. After you're done sampling the...