What is the status of the completion of the large parks on the North side of Central Park?
A park is a wonderful thing and we are blessed to have so many in our neighborhood of Central Park. Central Park has dedicated 35% of its land use to parks and open space. Why? Because parks are a place where we can get back to nature. Parks are a place where we take our kids and dogs to play and breathe in that fresh Colorado air. Parks are important to our community and our well-being and you will find one within a stone's throw of every home within the Central Park community.
Central Park has continued to grow and flourish to the north of I-70 with four neighborhoods under construction or completed. Those neighborhoods include Conservatory Green, Willow Park East, Wicker Park and Central Park's next great neighborhood Beeler Park.
There are numerous parks slated to be completed over the next few years and the Neir Team has the scoop.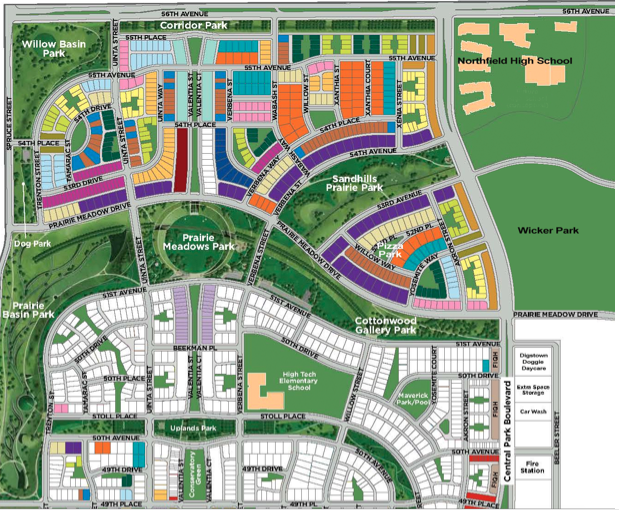 CONSERVATORY GREEN PARK UPDATE
The large parks in Conservatory Green are all completed. They include the Conservatory Green and Uplands Park.The Conservatory Green area is similar to the Founders Green on the south side of Central Park. It's a gathering place for community events including markets and concerts. The large trunk space running through Conservatory Green is complete and is called Uplands Park. The park runs West and East and is bounded by Stoll Place to the North and E. 50th...