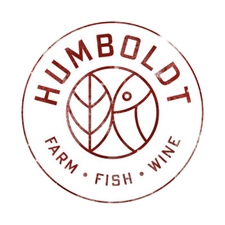 Thank goodness Denver Restaurant Week will be back for a second week in August! August 23rd to the 29th to be exact. Why you ask? Because I will be going back a second time for dinner to Humboldt Farm Fish Wine!
Located at 1700 Humboldt Street, in the old Strings restaurant location, Humboldt Farm Fish Wine is probably one of the best restaurants I've eaten at in a long time. The space is beautiful, in a historic neighborhood of Uptown in Denver, that's been modernized since the previous tenant. It's warm and welcoming with a very unique design. The food is all natural and sustainable and locally sourced whenever possible. Some of the companies they work with are Boulder Natural Meats, Full Circle Farm, Osage Gardens, Hazel Dell Mushrooms, Kanaloa Seafood and Niman Ranch, to name a few. The culture is genuine, inviting and the service it great!
We were at Best New Denver Hot Spot - Humboldt Farm Fish Wine as a party of four and started off with a select combination of both East Coast and West Coast oysters. Oysters are one of their specialties, with upwards of five to six different types to choose from on a nightly basis. For first course, we got to try crispy broccoli with a pepperoncini aioli and crispy Brussels sprouts with a spicy truffle chili glaze. Both were absolutely amazing! For our main course, we had one Steak...