Blue Sushi in Denver: A Modern Twist on Traditional Cuisine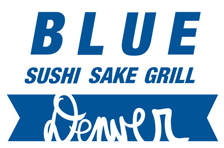 If you are in the mood for sushi and love eating out in Denver, there seems to be an endless amount of options when it comes to Japanese restaurants. But most people know that sushi can be tricky. When it is good, it can be amazing. But when it is bad, it can be dangerous. Thankfully, a new Japanese sushi restaurant has recently opened in LoDo that will ease all anxiety about bad sushi. Blue Sushi in Denver mixes together delicious, traditional Japanese cuisine with a modern, American flare and can be argued as the best sushi place in town.
Located at the corner of ...