The Dos and Don'ts For Selling Your Home in Denver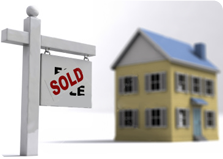 There is no doubt that selling your home in Denver can be a stressful and overwhelming time. From strangers walking through your personal space during showings to constantly trying to keep your home in top shape, the whole process is tiring. But in order to sell your home quickly and as stress-free as possible, there are a few Dos and Don'ts that all sellers should be consciously aware of.
The Dos:
By far the most important piece of advice that all homeowners should listen to when it comes to selling their home is hiring a licensed realtor. Many people think that they can price and sell their...