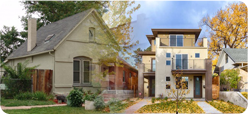 Jefferson Park is northwest of Denver's downtown, providing some amazing views of our great city. The exact boundaries of the neighborhood are Colfax to the South, Speer to the North, the Platte River to the East and Federal Boulevard to the West. There is even a 6.7 acre park smack-dab in the middle of Jefferson Park, hence the name. The neighborhood is truly one of the last affordable areas within the downtown city limits.
In regards to the architecture of the Jefferson Park area, any of the hilly and quiet streets today could see home styles representing the 1890s/19th century to the 1950s to present day. Historic places turning into urban dwellings. That mix of properties is what gives the area charm.
Jefferson Park has definitely seen some ups and downs as a neighborhood in the past. However, by the 90s, Jefferson Park's great location, affordable housing and the overall feel, brought it back to the attention as a wonderful place to live and invest. Redevelopment can be seen on almost every street in the area. This is likely to continue as land within proximity to downtown continues to become more desirable.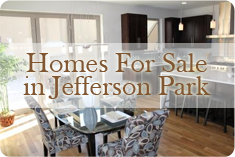 Single family homes from the late 19th century are the predominant architecture of the area. However,...