Q4 2019 Denver Real Estate Market Update.
Hey everybody, I've got your Q4 2019 Denver real estate market update. How did 2019 compare to previous years? Also, strategies and predictions for what's going to happen in 2020.
We're talking about the Denver real estate market today. First of all huge shout out to Megan Aller with first American title. She is the amazing statistician that has compiled all of this data and made it actionable for us.
Four things I want to cover today.
Number 1: let's check in on the inventory in our market as it's the huge driver for the price appreciation that we continue to see.
Number two: For 2020 when does the Denver real estate market pick up?
Number three: Heading into 2020 when is the best time to buy and when is the best time to sell.
And number four: I want to give you some insight on what to watch for going into 2020 that will have an impact on affordability.
All of the information and presenting today is specific to detached single-family product. If you would like the same information on the attached product please get in touch and I can get you that for you.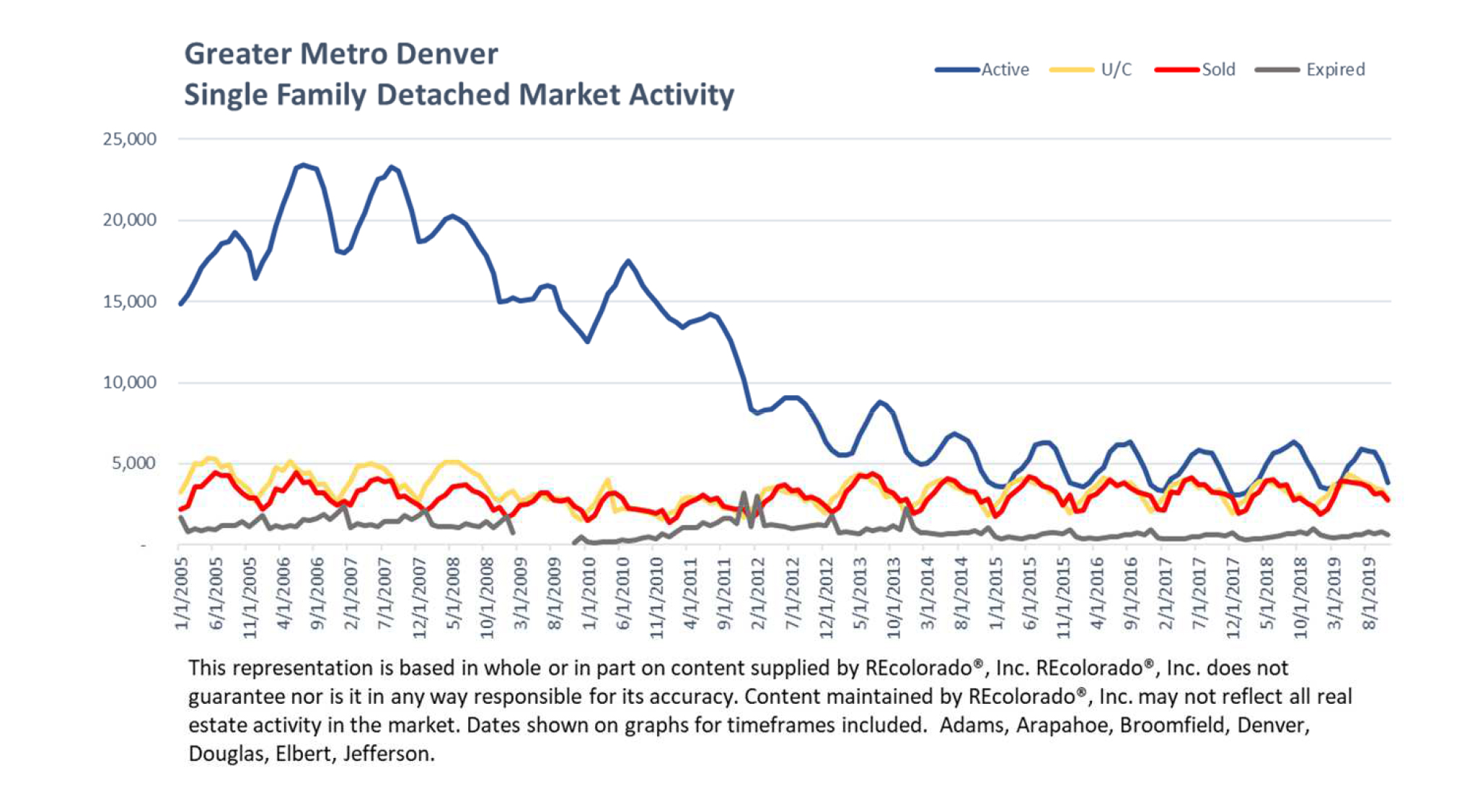 Here is the inventory graph for the greater metro area of Denver from 2005 through 2019. As you can see the market has...