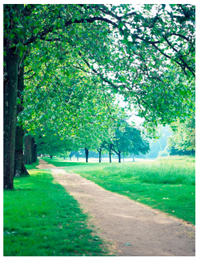 Most of those who live anywhere in Denver are lucky enough to live within walking distance of at least one park. Because Coloradoans love their outdoor time, most neighborhoods have originated around a park and have even been named after one. To list just a few, we have Curtis Park, Congress Park, Cherry Creek Park, and Highland Park. Each has its own unique vibe and feel. But when looking for a home near Denver parks, how do you know which one is the best park in Denver?
In our humble opinion, it comes down to three parks, arguably the most popular ones. Each helps to characterize Denver, while still maintaining its own personality. But we'll let you decide for yourself.
Some claim that City Park is the best park in Denver. It undoubtedly has the most things to do. Where else can you visit a city zoo, natural history museum, numerous lakes, a boathouse, and a golf course, all in the same park? Located in east-central Denver, this is

the city's largest park. From almost anywhere in its 330 acres, one has views of downtown, the mountains, or both. It is also the starting and finishing points for dozens of races, including the Denver Marathon, home to a series of summer concerts, and contains brightly colored fountains. Homes near City Park range in...