July 4th in Denver: What to Do Day or Night
Posted by Alex Neir on Monday, July 2, 2018 at 1:04 PM
By Alex Neir / July 2, 2018
Comment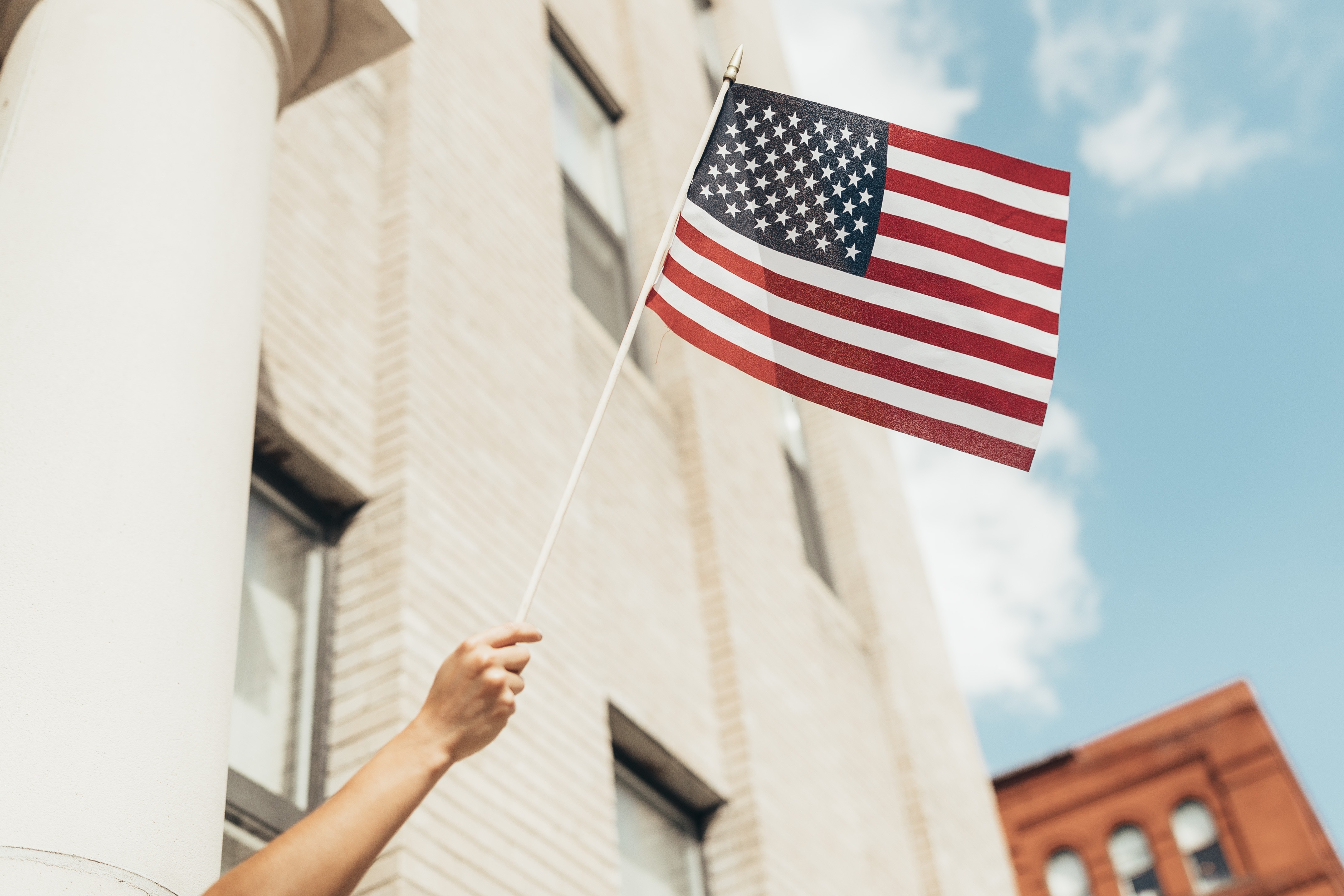 Break out the Stars and Stripes. The sparklers and the picnic baskets. July 4th in Denver 2018 will be here Wednesday and you don't want to miss the fun! See how to spend Independence Day below.
Start Off with a Bang
Annual Highland 4th of July Parade
Have your kids (or you) ever wanted to be in a parade? This July 4th in Denver is your chance. Decorate the bikes, wagons, scooters and strollers and head over to the Highlands neighborhood for their annual parade. The route begins at 32nd and Clay St., heads past the great local businesses on 32nd and turns down the hill to the finale at Hirshorn Park (across the street from Little Man Ice Cream.) Speaking of Little Man, the iconic creamery will scoop a monstrous sundae – 200 feet to be exact. (That's a lot of scoops.) You'll also enjoy free hot dogs, live music, dance performances and other family fun. Staging begins at 9 a.m. with the official parade starting at 9:30 a.m.
The Annual Highland 4th of July parade really showcases how the greater Highlands has grown into such a wonderful neighborhood for families.
Park Hill 4th of July Parade
If you'd rather watch a parade than be in a parade this July 4th in Denver, head east to Park Hill (another great neighborhood for families) and take in their annual event. This parade runs down 23rd Avenue from Dexter to Kearney streets. There is also a post-parade party immediately following at 22nd Avenue and Kearney Street. This street-style fair will feature kids' activities, music and food until around 3 p.m. There is free parking in neighboring streets and many of the mature trees will shade your car (bonus) as you take in this July 4th in Denver celebration. But of course, walking and biking are the best options when possible.
Do note that this is parade put on by a neighborhood, not the city of Denver. It is tons of fun. But don't expect a 100-person marching band to come down the street!
City of Englewood 4th of July Festival
This July 4th in Denver event will actually take you outside Denver, but it is worth it! It is a July 4th in Denver celebration that spans afternoon to the fireworks show at 9:30 p.m. (officially starting at 3 p.m., but there is enough to do to head over earlier.)
It takes place between Belleview and Cornerstone parks in Englewood. If you don't know Belleview Park, it is a blast any day with the miniature train and farm (petting zoo). Both are open on July 4th with the train decorated in red, white and blue! The park includes a meandering stream and playground as well. For the Independence Day, additional festivities include kids' activities, food trucks and a live band. If you need even more fun for the day, include a visit to Pirate's Cove Aquatics Center with a pool, splash pad, sand play area and water slides (some that are even smaller scaled for the younger set).
Light Up the Night
If you want to see the firework shows happening on July 4th in Denver, the options within the city are happening at Coors Field following the Rockies game and Mile High Stadium post Outlaws match. You can buy tickets to the games for the best view, but you'll definitely see the fireworks (and probably both shows) from anywhere close. Tip: If you have an Elitch's pass, take advantage of your free parking to grab a spot there. You don't have to go in the park to do this, but could certainly come early and do both. (Single-day admission is, of course, available without a pass.)
If you want some distance between you and the action for those sensitive ears (or to deal with less traffic issues), you can see a panorama of shows at two great Denver Parks: Sloan's Lake and Central Park in Central Park (the sledding hill specifically!). Sloan's Lake is likely the busier of the two with the bonus of seeing fireworks reflecting off the lake. City Park should be a viewable spot as well, but we haven't been there for the big shows so we can't definitively recommend!
Lastly, for those with kids who are just too young to stay awake until firework time, take in one of the great July 4th in Denver daytime events with the family, then plan a date night just for you and your partner. Both Infinite Monkey Theorems (Stanley Marketplace and RiNo) are hosting "Red, White and Blues Tours." For $25, you'll get a winery tour, five wine tastes (on the bigger side) and blues music. There are also $5 tap wines, cans and slushies. Yum, doesn't a wine slushie sound like just the perfect thing to imbibe on summer's greatest night?! The July 4th in Denver wine night takes place from 4:30-7 p.m.
Happy July 4th Denver, our beloved Mile-High City!