How do HOAs in Denver Work?
Posted by Alex Neir on Tuesday, August 23, 2016 at 10:00 AM
By Alex Neir / August 23, 2016
Comment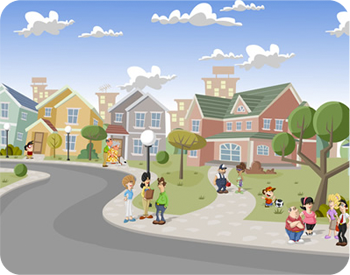 When you purchase a property in a planned development like a gated community, leased land property, or subdivision, you will be required to become a member of that community's HOA (homeowners' association). HOAs in Denver collect annual or monthly fees from members to pay for maintenance and upkeep of common areas.
If you're thinking about buying a property that requires you to join an HOA in Denver, here's what you need to know.
The Basics
HOA fees typically fall in the $200 to $400 per month range, but communities featuring a lot of upscale amenities will likely have fees in excess of $400. The more amenities, the higher the cost of membership.
One very important thing to understand up front is that regular monthly or annual fees do not cover all potential expenses. For instance, if a common building needs major roof repair work, the association may not have enough reserve funds to cover all of the costs. In this case, each member of the HOA would be charged an extra assessment to make up the difference.
Fees and extra assessments may seem like a potentially heavy financial burden, but they go a long way toward protecting the property values and maintaining a high quality of life for all members.
CC&Rs
HOAs don't just exist to maintain common spaces and charge fees. They also set and enforce rules -- referred to as covenants, conditions, and restrictions (CC&Rs) -- that apply to all members. Rules may specify what color your front door should be, what types of pets are allowed, what type of landscaping you can do, and so on. If you can get the HOA to grant you a variance, you may be able to circumvent some restrictions.
Tips for Dealing with HOAs in Denver
1. Know the rules before you buy. If you can't find information online about a specific HOA, ask Denver real estate agents to dig around for you.
2. Make sure your prospective home is in compliance. Dealing with costly or frustrating HOA-compliance issues right after a purchase can spoil what should be a happy time.
3. Get the facts about fees. Obviously, cost is a big factor, so you should ask what is covered by regular fees, how much the association has in reserve funds, and how often they increase fees.
4. Ask for a copy of the latest HOA meeting minutes. You want to find out if there are any major ongoing issues that could affect the home you're looking at.
If you're considering properties with HOAs in Denver, start your research at the HOA Information and Resource Center for Colorado.
Contact the Neir Team for help finding the right property and the right HOA!