Homebuyer Checklist: 10 Things to Check Before Falling in Love with a House
Posted by Alex Neir on Friday, January 6, 2017 at 9:02 AM
By Alex Neir / January 6, 2017
Comment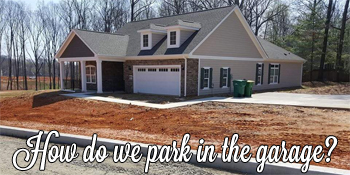 When you're in the market for a new home, It's all too easy to fall in love with a property at first glance and forget about all the potential challenges.
Buying a home, you have to think about the long-haul as well as your first impression. Here's a list of 10 items that you should check off for every new property you look at in Denver. If you complete this checklist every time, you have a much better chance of ending up with a home that keeps you happy for years to come.
Permits
Research to find out whether or not the property has had any work done on it and whether or not it was properly permitted
HOA Restrictions
Determine if the property is part of a home owner's association. If so, research any rules or restrictions that apply.
HOA Stability
If there is an existing HOA in place, is it financially healthy and able to enforce its own restrictions?
Parking Rules
If there are frustrating restrictions on vehicle parking, that can be a deal breaker.
Future Area Plans
Are there any construction projects planned for the area surrounding the home that would impact its future value?
HVAC Condition
Hire a home inspector to verify that the property's air conditioning and heating systems are working properly
Roof Life Expectancy
The inspector should also be able to tell you the condition of the roof and how long it's expected to last before requiring replacement or significant repair.
School Zoning
Research the school district and local elementary, middle, and high schools to judge their suitability for your children.
Pet Restrictions
Are there any neighborhood rules or restrictions pertaining to pets? That would be good to know before you buy.
Area Days on Market
Research already sold homes nearby to see how long they were on the market. That will give you an idea of the general perception of local real estate.