What Worries You About Buying a Home?
Posted by Laura Fuller on Tuesday, September 17, 2013 at 4:41 PM
By Laura Fuller / September 17, 2013
Comment
Home buyer worries are completely natural when you are taking such a big step. Any good realtor can give you home buying tips and help alleviate fear when buying a home. Here are several worries that one might have when making such a big purchase: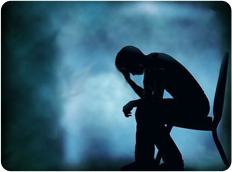 Buyer concern – Fluctuating mortgage interest rates
Rates fluctuate all the time. The key is to lock in at a rate that you are not only comfortable with, but that is the best your mortgage broker can get for you. Your realtor can make suggestions as to the best mortgage broker to work with, one the will help guide you thought the process and offer exemplary customer service.
Buyer concern – Not finding a home for sale you like
You never want to rush into buying a home. Sometimes the process can be quick, and sometimes it can take months. Never settle! If there is ever a feeling that you are not seeing the right homes for your needs, have a meeting with your realtor to go over exactly what you want in your home. The right home is out there, you simply need to patient and ready when it presents itself.
Buyer concern – Not qualifying for a mortgage
This is a huge home buyer worry. As far as the numbers go, before you think about buying a home, you really want to have your ducks in a row. Make sure you get pre-qualified with your mortgage broker. This serves multiple purposes. First by getting prequalified your mortgage broker will go over the cost of the financing and give you an estimate on your monthly payment. Good to know before you start looking, as you want to stay within your budget. Second, once you find the right home the offer will need to be accompanied by the pre-qualification. It is very disappointing to lose a house because someone else made an offer while you were waiting on a pre-qualification.
Buyer concern – Competing with other buyers
In a competitive market, or when it's a seller's market, multiple offers can happen. If you think you might get into that situation, work closely with your realtor to establish a strategy that maximizes your potential to secure the property. This can include increasing your earnest money or shortening your time to close. A good real estate broker can help architect a strategy that maximizes your chances of winning that dream home.
Buyer concern – Home prices falling after you purchase or rising before you purchase
In either of these situations, one could say, timing is everything. Just like interest rates, home prices can and will fluctuate based on the market. No one can tell for sure what home prices in Denver are going to do. However, your real estate broker should be able to provide historical data of home prices. They should also be able to speak to the projected trends in the Denver area to give you an idea of what is happening in the market. Ultimately, you will want to feel comfortable before making a decision.
Buyer concern – Deciding on a home too quickly
As mentioned above, don't settle. If you feel rushed, take a step back. More homes come on the market every day! Make sure you see enough to know you have found the best available home at the time you are purchasing. Again, be very clear with your realtor with exactly what you are looking for, and he or she will be your best asset when it comes to finding that perfect home.