Home Buyer Tips in a Seller's Market
Posted by Alex Neir on Monday, June 17, 2013 at 1:57 PM
By Alex Neir / June 17, 2013
Comment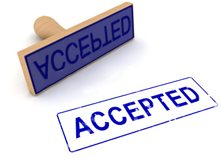 If you have been paying any attention at all to the current real estate market in Denver, than you know that it is strongly in favor of sellers. With inventory astonishing low and more buyers than available houses, people looking to sell their home have all of the power. And when it comes to buying a home in this market, it is crucial to heed any home buying tips and to be consciously aware of anything that might turn a seller off of your offer. Below are a few things to avoid when buying a home in this crazy Denver market.
Do not make a "low-ball" offer, even to just see what will happen. We may not be psychic, but we can already tell what will happen; you will be ignored and passed over. Some listings are receiving dozens of offers within hours of going on the market and many are well above asking price. If you submit an offer below the listed price, sellers have full authority to pass right over it. This is common sense home buying and one of the most important home buying tips. Make a fair, clean, and hopefully, contingent-free, offer.
Once you have submitted an offer that the seller has accepted, do not think that the house is yours. There is still the whole process of inspections, loan conditions, and other important deadlines that can make or break a deal. A vital, and rather courteous, home buying tip applies to the inspection. If you are buying a home and get back the inspection report, do not ask the seller to fix frivolous and pointless repairs. Some items need to be tended to, but if your demands are outrageous, ridiculous, and tedious, the sellers have every right to back out of the deal and find another buyer. And in this market, another buyer is sure to come along. Be sure to consult with your realtor about the inspection items and remember that every house has a normal amount of wear and tear.
Another good home buying practice is to remain respectful about deadlines. If you are constantly changing your mind on inspections or deadlines, you create a great deal of hassle for every party involved. Remember, the contract you sign is legally binding. When sellers accept an offer, they go into the process hoping to sell their home quickly and easily. If a buyer is continually pushing deadlines, stalling, or ignoring phone calls, a seller might find a reason to forfeit the contract and find another buyer.
In a market like this, it is important that buyers are aware of good home buying tips, not only to insure that their offer is accepted, but also that the entire home buying process goes smoothly for everyone involved and you get the home of your dreams.