Hidden Gems: NE Denver Summer Camps You Might Not Know
Posted by Neir Team on Monday, February 18, 2019 at 1:15 PM
By Neir Team / February 18, 2019
Comment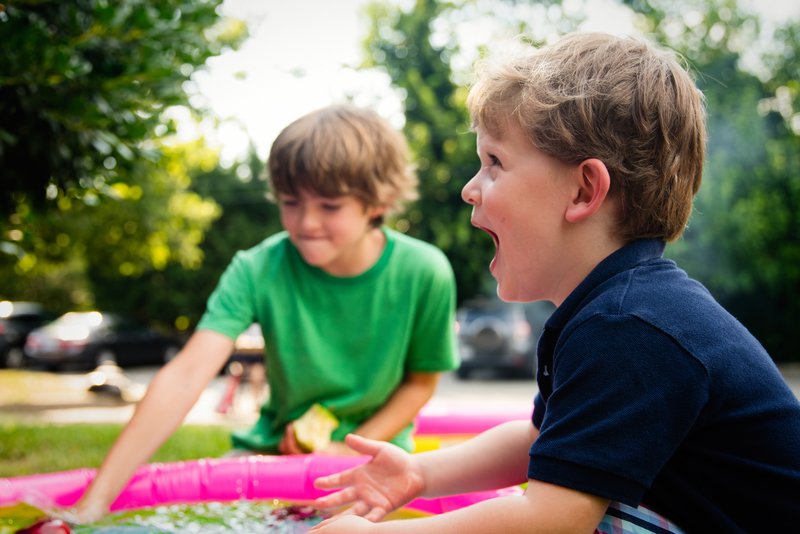 Photo by Ashton Bingham on Unsplash
We're penning this blog on a chilly day and it has us longing for summer. What we aren't looking forward to is Denver summer camp registration season – which, by the way, is right now!
There are some camps everyone knows about: Denver Museum of Nature and Science and Denver Zoo to name a couple. The February edition of Front Porch also included some great options for Denver summer camps, but if you are looking for a few lesser-known Denver summer camps, especially those in NE Denver, keep reading!
Sarah's Summer Camp
Call us biased as this Denver summer camp is operated by our own Laura Fuller's daughter, Sarah, but this is a true best-kept secret. Each day features a theme and activity, and lunch too! Camp hours are 9 a.m.-3 p.m. at $250 per week. Not only are you getting your kiddos out of the house at a fair price, you are also supporting a young entrepreneur. Sarah's camp is available the weeks of June 10th and June 17th. For more information and to register, email Sarah Fuller at [email protected].
Discovery Link
We've always thought only kids enrolled in Discovery Link during the school year could attend the summer session. Not true, and registration is open now. There is also an ala carte enrichment program camp at Bromwell Elementary. Find info on both here.
Gymtegrity
Wanna get all the energy out your littles? This is the place. There are half, full and theme-based camps. Click here for more info.
Pedalheads
Get your kiddo up and running – or rather riding – at Pedalheads' Central Park location. The full- and half-day Denver summer camps take place at Denver Discovery School. And Pedalheads isn't just for beginners. It helps kids already riding with advanced skills. Get started here.
The Craftsman & Apprentice
Imagine a week of fun for kids that doesn't include screen time or even commercial toys. That's exactly what will happen at The Craftsman and Apprentice's Denver summer camp. For example, during its Toy Shop camp kids will use a variety of materials to create toys, games and activities. In addition to fun, the camp teaches lessons in safety, business, marketing and more. And this is just one of their camp offerings. Check them all out here.
Play-Well Teknologies Lego Camps
These Denver summer camps pair Legos with a fun theme like robotics, Harry Potter and Star Wars. There are camp offerings throughout Denver, but several are at Central Park Rec Center. Most are half-camps, but there are a few full-day offerings. View the schedule here.
Neighborhood Art Studio
Each week of camp has a different theme and each sounds amazing! One that we think is sure to be a huge hit is the 18" Doll Camp (think American Girl). In this camp, kids will create furniture and accessories for their doll. There is also a Space Camp, Sweet Treats, Superheroes and much more. Click here for the details.
Steve and Kate's Camp
Many know of Steve and Kate's camp, but it is worth including here as everybody should know about it! This camp is all about self-directed play so campers can pick how they want to spend the day. But that's not all that's unique about this Denver summer camp. It is important to know because Steve and Kate's accommodates drop-in registration so if you ever find yourself in a jam (such as a sick nanny). Also key for working parents is the camp is open from 7 a.m. to 6:30 p.m. Read all about it here.
Do you know of any other lesser-known camps? Please leave a comment!